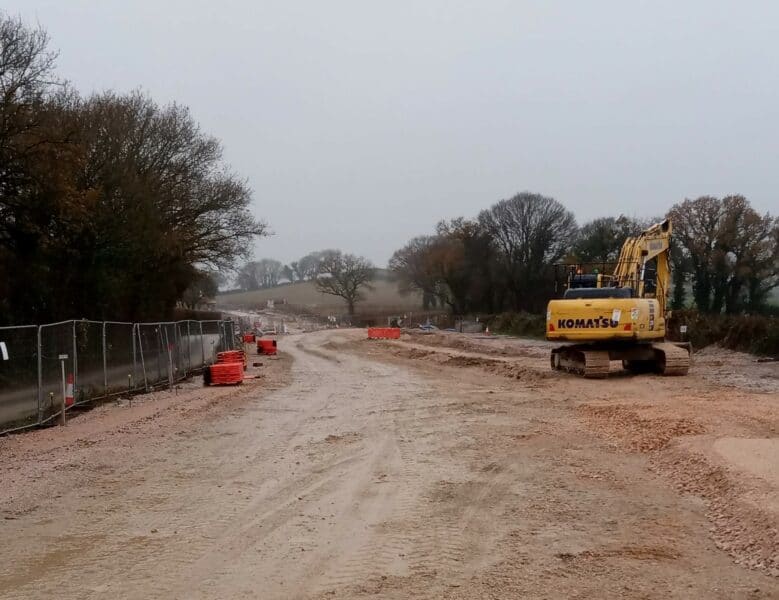 Temporary traffic lights will be introduced on the A382 from Tuesday 4 January as work continues on the first phase of a new link road on the outskirts of Newton Abbot.
The lights, which will be located in the dip just north of Forches Cross, will be in place for the safety of site staff and members of the public while a new junction is constructed between the A382-383 Houghton Barton Link and the existing A382.
The lights, which will be operational 24 hours a day, will be in situ for seven weeks and are scheduled to be removed on Sunday 20 February.
The first phase of the A382-383 Houghton Barton Link, which is being funded by Devon County Council, the Heart of the South West Local Enterprise Partnership (HotSWLEP) and Teignbridge District Council, is due to be completed in late Spring next year.
This new connecting road will eventually provide an alternative route between the two roads to relieve pressure on the local highway network including the road through the area of Highweek.
The second phase of the link will be delivered by developers at a later date and will eventually help unlock the development of employment land and 2,500 homes.