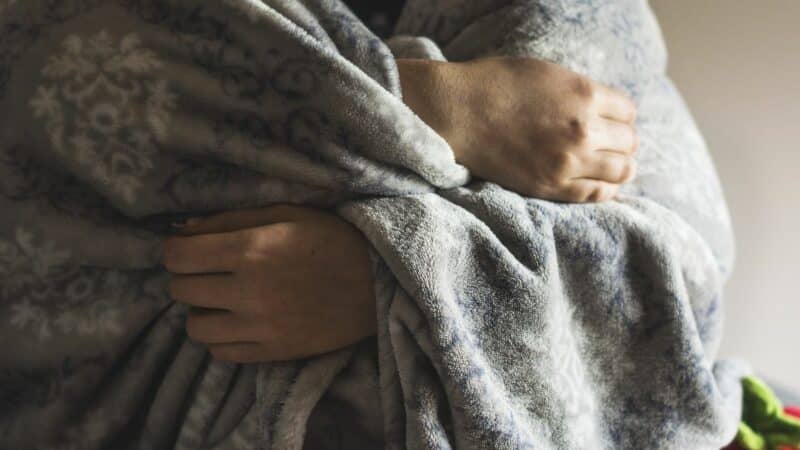 The UK Health Security Agency (UKHSA) is encouraging people to stay warm and to look out for those most at risk from the effects of cold weather.
Their message comes as the country experiences another particularly cold spell, with brisk winds, wintry showers and icy conditions likely, forecast to last until the end of this week.
Dr Agostinho Sousa, Head of Extreme Events and Health Protection at the UKHSA said:

"Cold weather can have a serious impact on health, particularly older people and those with pre-existing health conditions, as it increases the risk of heart attacks, strokes and chest infections.

"During this period, it is important to check in on family, friends, and relatives who may be more vulnerable to the cold weather. If you have a pre-existing medical condition, or are over the age of 65, it is important to try and heat your home to at least 18 degrees Centrigrade if you can."
The Met Office has warned that ice is likely to be hazard for much of the week, impacting on travel conditions.
The UKHSA say exposure to low indoor temperatures can have a serious impact on your health as you get older. They advise:
heating your home to a temperature that is comfortable for you
in rooms you most use, such as the living room or bedroom, try to heat them to at least 18 degrees Centigrade if you can, particularly if you have a pre-existing medical condition
you should also keep your bedroom windows closed at night
wearing several layers of clothing will keep you warmer than one thicker layer
Age UK also have helpful tips and advice about staying warm and well on their website.
They recommend:
keep moving – try not to sit still for more than an hour at a time
eating well
making sure that you are up to date with your winter vaccinations
making sure that your home is warm enough
staying safe by regularly washing your hands with soap and water to prevent germs from spreading
wearing extra layers, and staying stocked up