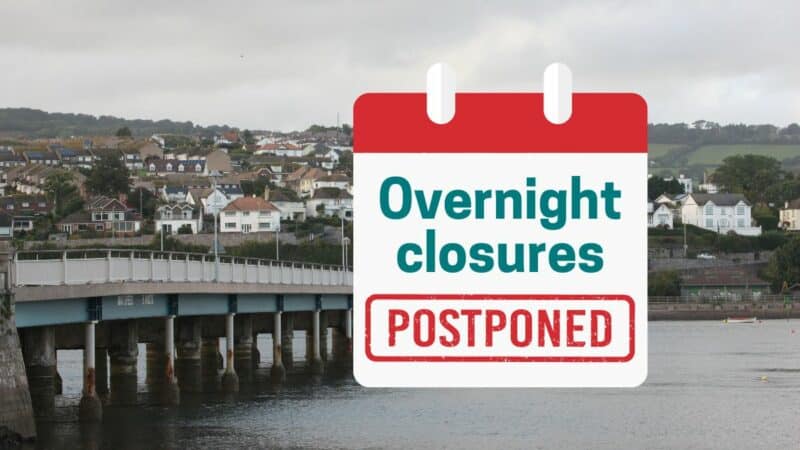 Repair work planned for Shaldon Bridge has had to be postponed until the New Year due to poor weather conditions.
Work was due to get underway this week on the first of four columns of the bridge that have sustained scour erosion. Although a protective collar has been installed on the column in most urgent need of repair, the recent freezing temperatures and forecast of high winds mean that concrete pouring can't be carried out safely.
The recent heavy rainfall has also added a lot of flood water to the River Teign which has made it impractical for divers to work over the next few days.
The proposed overnight road closures for this week have been cancelled. The scheme is now expected to be re-scheduled early in the new year.
Barges and machinery have been taken out of the water and stored safely until work can resume. However, the contractor is continuing to make protective collars for the remaining three columns.
The current lane closure will need to remain in place over the Christmas break to ensure traffic loading is kept away from the priority column.