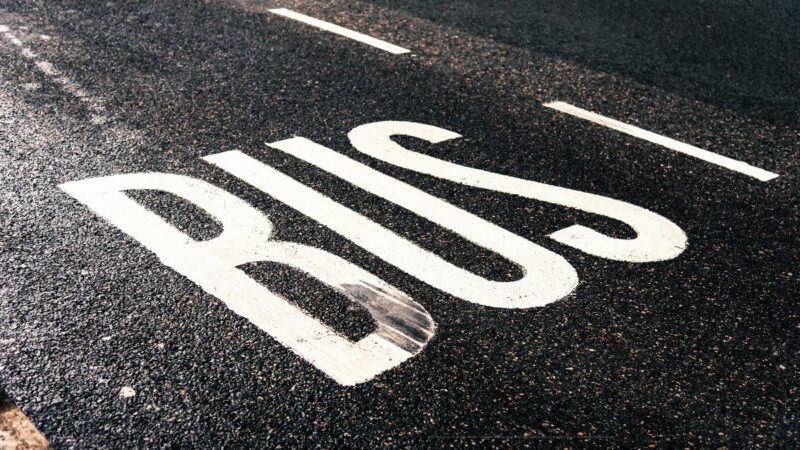 We want your views on proposals for us to take on powers that could ease traffic congestion
Devon residents can have their say on our proposals to take on new powers to enforce 'moving traffic offences' in Devon, by filling in a short on-line questionnaire.  
The scheme, which could come into force next March, would improve road safety, reduce congestion, increase the reliability of public transport and improve air quality on some of the county's busiest roads.
Moving traffic offences (MTOs) are currently enforced by the police and include driving through a no entry sign, making banned turns, entering a yellow box junction when the exit isn't clear and driving on routes that are for buses and taxis only. They do not include speed limits, which will remain a Police enforcement matter.
We are one of several highways authorities across the country looking to apply to the Department of Transport (DfT) this autumn to take on these powers. 
If approved by the DfT, enforcement will initially focus on eight sites in Devon's two largest urban areas Exeter and Barnstaple. 
The communities have been chosen because they have vehicle restrictions which aren't in place elsewhere, such as bus lanes.
Exeter and Barnstaple also have high rates of vehicles contravening the moving traffic restrictions observed through video and data surveys.
For instance, over five days in April of this year 1002 motorists in Exeter ignored the 'No Entry except buses and cycles' sign and used the bus gate on Wonford Road, while over three days in January this year 545 motorists used the Cowick Street Bus Lane.
And in November last year, we recorded 15 motorists ignoring the one-way restriction on Iron Bridge, Exeter. In Barnstaple over three days in January this year 124 motorists used the bus gate in Taw Vale.
The questionnaire will ask people if they Agree, are Neutral or Disagree with camera enforcement at each of these locations:
Bus Gate, Old Torrington Road Sticklepath Barnstaple
No Right Turn, The Square, Barnstaple
Bus Gate, Taw Vale, Barnstaple
Bus Gate, Wonford Road, Exeter
Bus Lane, Topsham Road, Exeter
Bus Lane. Fore Street, Heavitree, Exeter
Bus Lane, Cowick Street, Exeter
One-Way, Iron Bridge, Exeter
The questionnaire will also seek views on other moving traffic restrictions in Devon that residents would like to see camera enforcement so that we can consider future locations once we have been granted the new powers.
When camera enforcement begins, during the first six months motorists who breach the rules will be sent a warning letter for their first offence and any further offences a Penalty Charge Notice (PCN).
PCN payments will be ringfenced to fund the enforcement cameras with any surplus restricted for use on highway or road improvement projects, public transport provision and other environmental projects. 
Councillor Stuart Hughes, Devon County Council's Cabinet Member for Highways Management, said:

 "Drivers who breach the rules cause delays at best and at worst put other people's lives at risk and can cause near misses or even accidents.  

"These restrictions are already in force, but we want to take them on to improve driver behaviour and make our busiest roads safer and less congested. 

"The cameras will be mobile allowing us to move them once enforcement within an area has been carried out and driver behaviour has adapted to abide by the restrictions." 
Please visit DCC's website where you will find  details of our proposals and a link to our comments form further down the page.