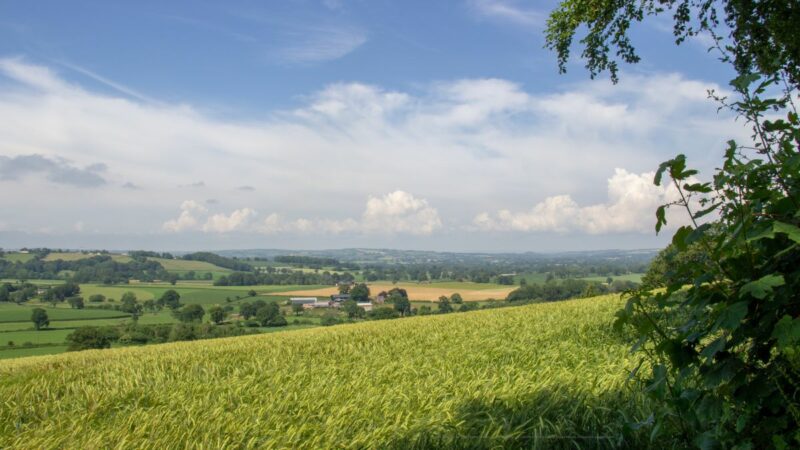 We are launching a new programme to support farm businesses in West Devon and the South Hams to improve their productivity through regenerative farming methods.
The Agri-innovation programme, which is being funded by the UK Shared Prosperity Fund and delivered by Business Information Point (BIP), aims to help farm businesses to maximise their potential through regenerative and innovative practices which promote healthy soil and reduce carbon emissions.
Support will be provided to 20 farms in the South Hams and another 20 in West Devon. The scheme is seeking farmers who are open to and enthusiastic about embracing new ideas, methods, equipment, and processes. They will be supported to identify their farm's unique potential, viable opportunities and undertake whatever actions are needed to develop and deliver an Innovation Plan. 
A key aspect of the scheme includes up to 30 hours of one-to-one bespoke support for each farm. This could consist of carbon audits, innovation diagnostics, help with grant applications and any other support required to help put plans into action. The guidance will be tailored to each farm's individual needs and vision for the future.
Farmers participating in the programme can also access specialist support worth up to £2,000 to help them implement their innovation business plan. This could consist of soil testing, technology trials, exploring renewable energy options, bid writing and more. 
Councillor Rufus Gilbert, Cabinet Member for Economic Recovery and Skills, said:

"This programme is aimed at farmers who are keen to commit to an intensive programme with a strong focus on putting ideas into practice. Not only is this an excellent opportunity for farmers to tap into specialist expertise and propel their future plans; it will also provide them with a forum where they can collaborate and share knowledge with other like-minded farmers. I would encourage all farmers in West Devon and the South Hams to consider applying to join this programme if you get chance."
The programme will be open shortly, so please email scarlett.buck@devon.gov.uk for further information or you can find more information available online.