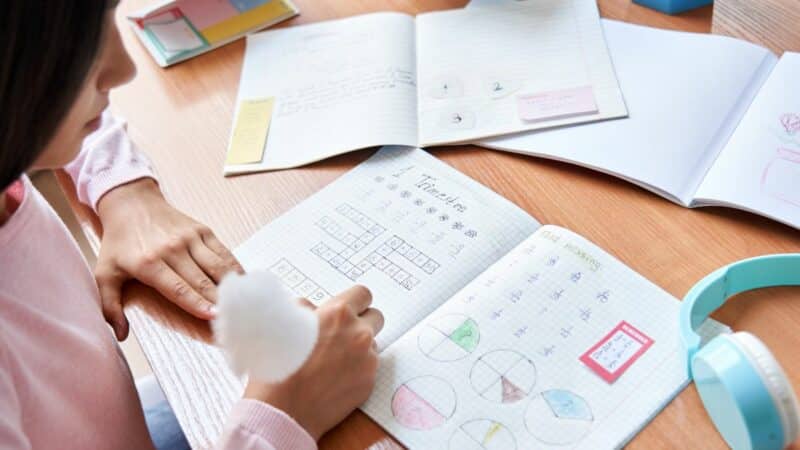 We're issuing a new call for numeracy skills projects to support children and young people in Devon who are in care, or have left care, and are aged 19-25.
The invitation for proposals has been made as part of the Devon Multiply programme, funded by the government and managed by us to improve numeracy skills among adults in Devon.
Following recent expressions of interest made through Devon Multiply, an initial assessment identified that care leavers are not targeted as much as anticipated.
So, we've ring-fenced around £70,000 of the grant funding in the first year of the initiative specifically for projects that target young people who have experienced being in the care system. These projects should seek to help to improve confidence and skills in maths in everyday life and where it is a barrier to employment.
'Care experienced young people' refer to anyone who has been, or is currently in care, or has been a child looked after by the local authority at any stage in their life, no matter how short. This includes adopted children who were previously looked-after.
The programme will be geared towards care experienced young people aged 19-25 who do not already have a Maths GCSE at Grade C (Level 4) or above.
Grant funding of between £5,000 and £15,000 is available to projects offering innovative proposals that address the needs of care experienced young people.
Councillor Rufus Gilbert, Cabinet Member for Economic Recovery and Skills, said:

"Care leavers are among Devon's most vulnerable adults in terms of educational attainment, employment opportunities and life chances.

"Those in a care environment are more likely to not be in Employment, Education or Training (NEET) than those not in a care environment. Educational attainment of care leavers also trails behind the national average, so we want to ensure that Devon Multiply provides them with the opportunity to improve their maths skills.

"We're looking for innovative proposals that can offer effective support and make a genuine difference to the lives of those in these target groups."
Councillor Andrew Leadbetter, Cabinet Member with responsibility for children in care and care leavers, said:

"Our ambition is for Devon to be a child and young person-friendly county.  Children in care are in the care of local authorities because they've had particularly difficult starts in life. As corporate parents to children in our care, and who are later care leavers, we want to provide them with the opportunities and stability that all young people need – in their home and social life, their education and their employment, to help them be successful and independent in their adult lives.

"This programme, which our young people have been involved in developing, will help care leavers achieve the grades that will help them with further studies or into apprenticeships and employment."
Applications for proposals are invited from private businesses, public organisations, voluntary organisations or agencies, charities, community groups and local authorities. The closing date for submission is Tuesday 13 December.
Proposals must support at least one of the following:
Employment skills – supporting employees to become more effective in their roles through improved maths skills, offering bite-sized courses or interventions directly targeted to help care leavers or care experienced individuals. Supporting entry into employment where maths is a barrier.
Community delivery – reaching care experienced young people who have not traditionally engaged with maths skills often because of previous poor experience, lack of confidence, or lack of opportunity.
Maths champions – building capacity by developing the skills, knowledge, and confidence of individuals within employers and communities, helping them to become maths champions.
Devon Multiply is part of the national Skills for Life campaign. It is aiming to offer easy, flexible access to free numeracy courses and initiatives for beginners and those who want to build on the foundations of their maths knowledge or get ready for obtaining a formal qualification such as GCSE Maths, Level 2 Functional Skills Qualification, or equivalent.
For more information please visit the Devon Multiply webpages or email devon.multiply@devon.gov.uk.