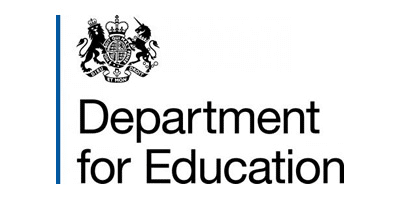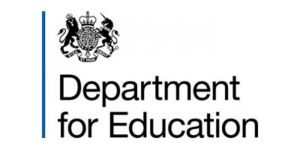 Devon Multiply is a new programme funded by the government and managed by Devon County Council, that aims to increase functional numeracy skills among adults in Devon, particularly among those harder to reach.
We are pleased to announce that the deadline for expressions of interest for Devon Multiply has been extended until the end of the day on 28 October 2022.
We allocated £750,000 for the Devon Multiply grant scheme for October 2022 to March 2023. The Devon Multiply revenue grant scheme will support projects to widen maths delivery and to introduce innovative opportunities for improving adults' functional numeracy skills.
Please read the full applicant guide for more details.
Applications are invited for innovative proposals that support at least one of the following themes:
Employment skills – supporting employees to become more effective in their roles through improved maths skills, offering bite-sized courses or interventions directly targeted to support individuals. Supporting pre-employment activity to support entry into employment where maths is a barrier.
Community delivery – reaching individuals and communities who have not traditionally engaged with maths skills often because of previous poor experience, lack of confidence, or lack of opportunity.
Maths champions – building capacity by developing the skills, knowledge, and confidence of individuals within employers and communities, helping them to become maths champions.
Eligible organisations
Organisations that can apply include:
private businesses
public organisations
voluntary organisations or agencies
charities
community groups
local authorities
Geographical area
The geographical area covered by the programme will support adults who live in the Devon County Council administrative area: Exeter, Teignbridge, Torridge, North Devon, Mid Devon, South Hams, East Devon, and West Devon.
Grant amounts
The project offers revenue grants.
The minimum amount you can apply for is £20,000 and the maximum is £250,000.
Eligible costs
Eligible costs include:
staff costs – salaries, National Insurance, and pension contributions
training costs, including:

a trainer salary
training materials
training systems and licences where necessary and justified

costs of business travel, subsistence, and accommodation
contractors and consultants procured to:

deliver project activity
undertake evaluation work
undertake audit work if requested by the Secretary of State
undertake feasibility studies or market research or both to inform potential future projects

marketing and publicity costs
training participant costs, for example, allowances and travel expenses
dependent care costs of training participants
small items of equipment (below £2000) – clear evidence of need will be required
Target beneficiaries
All the applicants must show how their projects will support adults 19+ who have not previously attained a GCSE Grade 4 or C or higher maths qualification.
They can either be working towards a maths GCSE or functional skills qualification, need specific numeracy skills for their work or progression, or just want to brush up on the skills to help them get on in life and work.​ 
Register your interest
Organisations and businesses who have an innovative project to deliver and support maths skills should complete our expression of interest form.
The closing date for submission is 28 October 2022.
If you have special requirements when submitting the expression of interest please email devon.multiply@devon.gov.uk.
Please note, interventions through Devon Multiply must not displace, replace or duplicate any existing adult education numeracy provision.
Applicant journey
1. Submission of expression of interest
Applicants submit an expression of interest form.
Applications will be assessed within two weeks. If successful, applicants will be invited to submit a full application.
2. Submission of a full application
Invited applicants will submit a full application form.
3. Assessment of full application
We will assess full applications within 2–3 weeks.
The applicant will be contacted if there are any queries.
4. Delivery
The successful applicants (approved projects) will be required to enter into a grant funding agreement with Devon County Council.
Once the grant funding agreement is signed, contracted projects can start project delivery.
---
If you have any more questions, please email devon.multiply@devon.gov.uk.