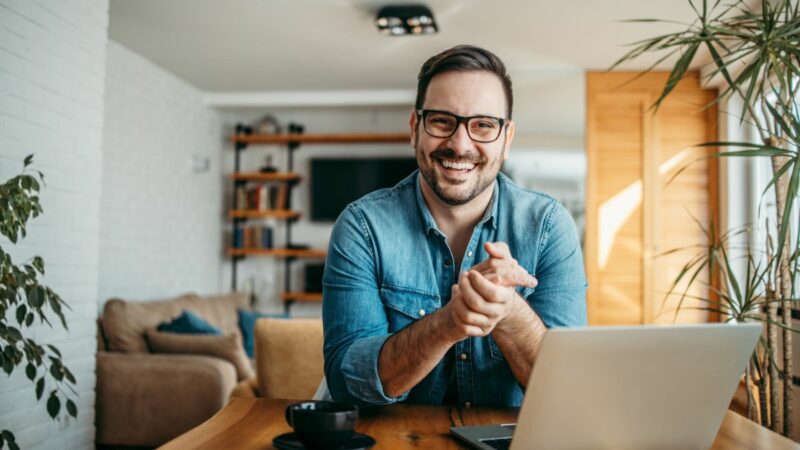 Learn Devon has launched its autumn programme of courses for adult learners.
Our adult education provider is offering over 100 courses at locations across the county to support adult learners to develop their skills and gain essential qualifications.
Learn Devon's education programme is designed to be flexible and accessible, with a mixture of online and face-to-face courses. For learners with additional needs, the Learning Support team is available to support learners with their study.
Councillor Rufus Gilbert, Cabinet Member for Economic Recovery and Skills, said:

"Learn Devon's autumn programme is offering a wide range of courses, with something to suit everyone, whether it's digital skills and IT or maths and English. It doesn't matter if you're looking to learn something new, gain a qualification or just want to brush up on your skills, you'll find an option that's right for your needs."
English and maths qualifications
For anyone looking to gain a qualification in English or maths, Learn Devon is hosting several online enrolment events throughout this month (August), where learners can talk to a tutor and see if they are ready to take on a GCSE or Functional Skills qualification.
Multiply
In support of those who struggle with maths, Learn Devon is continuing to run the Multiply programme, a national campaign to improve numeracy and maths confidence in adults. Multiply provides short-courses and workshops that enable learners to drop-in and develop their basic maths skills without committing to a full programme of study.
English for speakers of other languages (ESOL)
For residents from overseas who are looking to improve their English, there are a number of English for speakers of other languages (ESOL) courses, covering everything from reading and writing to speaking and listening. New arrivals to the UK can benefit from a range of 'Living and working in the UK' courses which have been well received by Ukrainian and Hong Kong refugees.
Find the full course list available on the Learn Devon website.