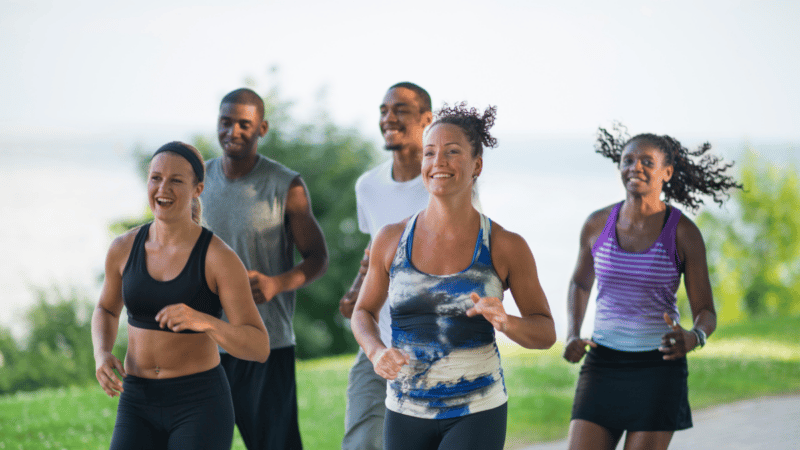 The beginning of a new year can be a great opportunity to create a new habit. One Small Step has many options for support to help you keep your resolution in 2023, or to inspire you to make the change.
Studies have found some of our New Year resolutions will struggle to make it past 12 January, but with the support of others, we can make them last much longer.
One Small Step is a free lifestyle service, funded by us to support the health and wellbeing of Devon residents.
We have friendly advisors who can help you plan lifestyle changes and support you to maintain a healthier weight, stop smoking, drink less or become more active. Our flexible support means we can help you focus on small achievable steps to fit in with your lifestyle and routine.
You can reach us by calling 01392 908 139, take a look at our website at www.onesmallstep.org.uk or fill out a contact form.
We have a team of stop smoking practitioners so if you are thinking about stopping smoking you can also text us by messaging QUIT to 60777. We can offer you 12 weeks of behavioural support along with Nicotine Replacement Therapy.
Past users of the One Small Step service have said that their only regret is not getting in touch sooner.
Michael from Exeter said:
"My advice to anyone thinking about quitting smoking would be just give it a go, you'll wish you did it sooner.

"If One Small Step can help me, they can help anyone."
Changing habits may be one of the hardest things you can do but there are many benefits for your physical and mental health and wellbeing.
To help keep your motivation throughout your journey our website also has accessible and interactive resources, such as a diary to help you track the positive steps you make.
You can also follow One Small Step on Instagram, Facebook or Twitter for motivational messages and healthy tips, including easy and affordable healthy meal ideas, or alcohol-free alternatives to your usual drink.  If you would like some advice on where to start – please do get in touch and we would be happy to help!