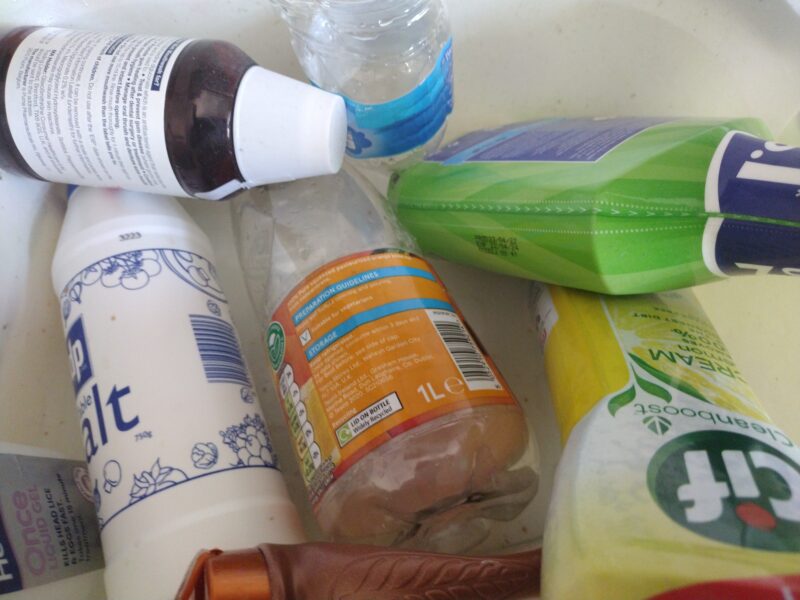 Households in Devon can reduce their consumption of plastic by switching to home made cleaning products.
A Waste Analysis undertaken in 2022 found that plastics, including bottles such as those used for cleaning sprays and bleaches, made up 15.4% of black bin waste.
Recycle Devon's campaign to 'Green Your Clean' encourages residents to pledge to re-use existing shop bought bottles and refill with DIY recipes using natural ingredients, such as white vinegar and bicarbonate of soda.
Simply follow Recycle Devon on Facebook, Instagram or Twitter to find the recipes and pledge to try at least one for a chance to win 1 of 3 Greener Clean kits. The kit contains a range of natural ingredients such as white vinegar, bicarbonate of soda, citric acid, castile soap, soda crystals and essential oils which can be made into most cleaning products for use in your home.
To take the pledge, visit www.recycledevon.org.
A simple cleaning and disinfecting routine can provide the same result as a commercial product. A good scrub with hot, soapy water is often enough to clean grease and grime from a surface, and a vinegar solution to finish will disinfect and kill a range of germs found in our households.
Biodegradable ingredients such as white vinegar, bicarbonate of soda and citric acid form the basis of many home cleaning solutions. Essential oils such as lemon or lavender can be added to create natural perfumes, leaving homes smelling fresh and fragrant without the use of synthetic chemicals.
Councillor Roger Croad, Chair of the Devon Authorities Strategic Waste Committee, said:

"Making your own cleaning products can help reduce the amount of plastics we consume on a regular basis. There are plenty of natural alternatives that are just as effective but much gentler on the environment and our health. Reusing and refilling is even better than recycling and helps conserve resources."
For more information on greener cleaning, visit www.recycledevon.org. The competition closes August 27.