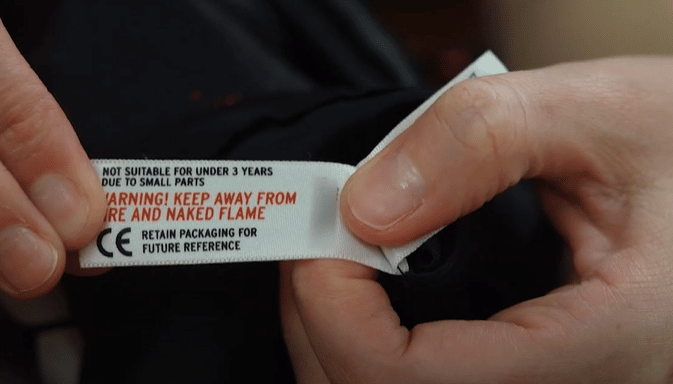 To ensure the toys you are buying this Christmas are safe our Trading Standards service has released two short videos.
The videos, about toy safety and buying electrical goods, feature Holly Traynor from the Heart of the South West Trading Standards Service and she gives her top tips and advice on what to look for and what to avoid.
We advise that if you are buying new products, you should ensure they display a CE mark, proof that the product has passed EU safety regulations, or the UKCA mark, which is the UK equivalent.
All toys, including 'free' toys that come with magazines or food purchases, must display the mark.
Even if a product is marked 'this is not a toy' it may still have to satisfy safety tests if it is 'child appealing.'
In the videos Holly advises that you should only buy from reputable sources, and this includes 'homemade' toys, those available online or from market stalls – they must all conform to the same safety regulations.
Holly goes through a checklist of what to look for and uses a soft toy as an example, checking if there are any sharp parts, if items like plastic eyes are firmly attached or if the fur comes away when pulled.
Also check if the item includes magnets. Magnets must not be too strong as they can attach if swallowed by a child and could be a serious health risk.
And always read the instructions, ensure the toy is age appropriate and take care of plastic packaging.
In the second video Holly talks about electrical toys and goods, advising that the correct power lead should be used.
She adds that many toys, like a plastic fire truck for instance, could contain small batteries which again should be firmly in place. For this reason, the screw holding down the battery cover should always be secured.
"There are a number of elements that toys in particular need to meet to be sold and to be safe.

"By following this check list you will help to keep children safe. I hope the videos are a useful reference for you when you are out buying presents this Christmas.

"We advise that you only purchase products displaying the CE mark and only buy them from reputable traders."
Councillor Rufus Gilbert, Devon County Council's Cabinet Member for Economic Recovery and Skills,  said:

"Always look for a CE or UKCA mark – this is your assurance that the toy conforms to UK standards. Be wary of toys that do not have these marks because some toys are imported from countries with very different safety standards.

"Most importantly, use your judgement. Safety marks can be faked, and so if a popular branded toy is being sold at a knockdown price and seems too good to be true, be wary. Try to buy from reputable retailers and websites if you can."