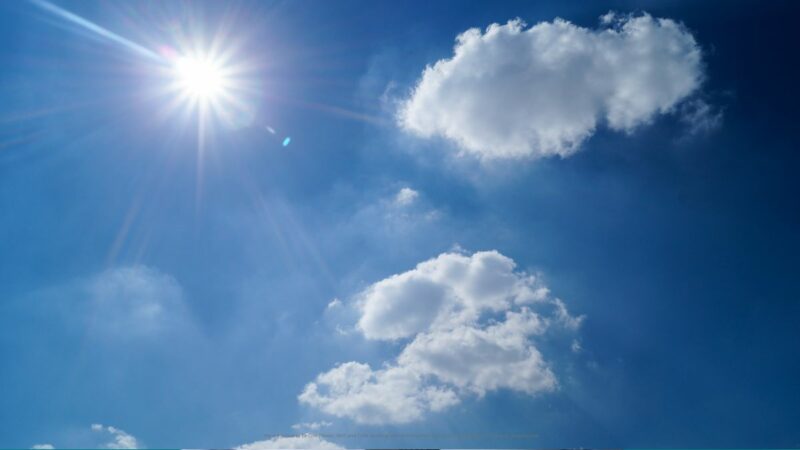 The UK Health Security Agency (UKHSA) and the Met Office have issued an amber alert in regions including the South West, ahead of anticipated high temperatures this weekend.
The amber alert is in place until 9am on Monday 12 June.
The Met Office has also issued an alert for thunderstorms for an area covering Wales and parts of southern and central England, expected on Saturday afternoon.
"In the coming days we are likely to experience our first sustained period of hot weather of the year so far, so it's important that everyone ensures they keep hydrated and cool while enjoying the sun," said Dr Agostinho Sousa, Head of Extreme Events and Health Protection at the UKHSA this week.

"Forecasted temperatures will primarily impact those over the age of 65 or those with pre-existing health conditions such as respiratory and cardiovascular diseases.

"If you have friends, family or neighbours who you know are more vulnerable to the effects of hot weather, it is important you check in on them and ensure they are aware of the forecasts and are following the necessary advice," she said.
During periods of hot weather, the UKHSA advise people to:
Check on family, friends and neighbours
Know the symptoms of heat exhaustion and heatstroke
Stay out of the sun between 11am and 3pm
Exercise or walk your dog at cooler times of the day, such as in the morning or evening
Close windows and curtains in rooms which face the sun
Wear suitable clothing if going outside, including a hat and sunglasses, and apply sunscreen
Drink plenty of fluids and limit alcohol intake
And with the possibility of it remaining hotter than normal overnight, the BBC has posted advice about how to sleep in the heat.
Meanwhile, Dan Harris, Deputy Chief Meteorologist at the Met Office, said that temperatures could peak around 30 degrees centigrade in some parts of England and remain well above average overnight through the weekend.
Earlier this week, he warned:
"Coupled with the rise in temperatures is an increase in the likelihood of some potentially heavy and thundery showers, which could bring some localised disruption for some from late on Friday and into the weekend."
With recent weeks being relatively dry, the hot weather can be a challenging time for our wildlife. The Woodland Trust published an article following last summer's heatwave about how we can all help wildlife during the hot weather. They recommend providing water in shallow bowls in the garden; leaving an area of the garden to grow wild; putting down moist foods for birds and badgers; and keeping ponds topped up.
You can read their article online.