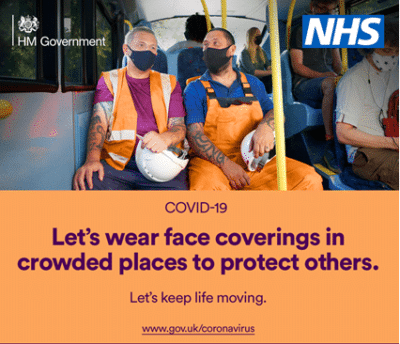 With people back from holidays and returning to work or education, there will be more people back on the move.
Please be aware of the latest advice on travel – whether that's walking, cycling, and travelling in vehicles or on public transport during the coronavirus outbreak.
With the county now at heightened level of alert because of the high case rates, it's now really important to do all we can to reduce risk to ourselves and others.
Please re-familiarise yourselves with the latest travel advice.