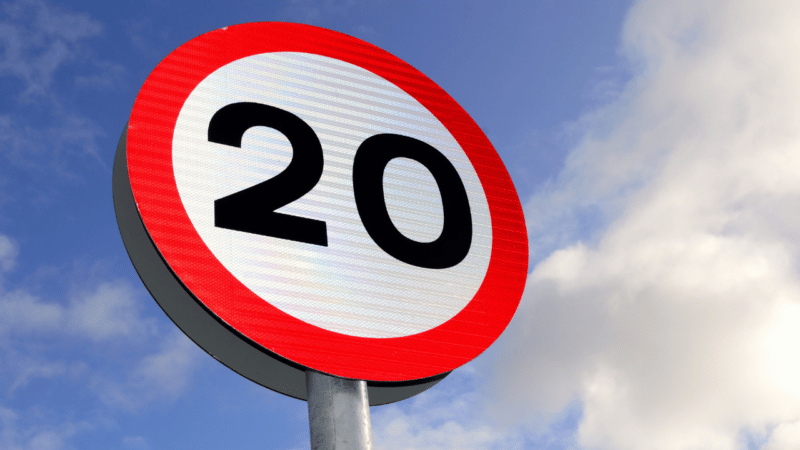 Our cabinet has given the go-ahead to introduce 20mph schemes in the four 'most in need' Devon communities.
At our cabinet meeting on Wednesday, 13 July, lower speed limits within selected areas in Tiverton in Mid Devon, and Winkleigh in Torridge were approved.
The two other schemes approved will include all the roads within the limits of Ashburton in Teignbridge and Atherington in North Devon.
It follows our introduction of a new way of considering 20mph speed limit requests last year, to ensure that the communities that would most benefit from lower vehicle speeds were prioritised and helped first.
We introduced the new 'prioritisation system' because of the high number of 20mph requests we recieve.
Earlier this year we asked our local county councillors to talk to the communities they represent and submit 'expressions of interest' for a new scheme.
Our traffic team considered each request, taking into account average speeds at key locations in that community and the number of vulnerable road users in that area.
Other factors we considered includes the speed related collision history in the area, the level of support for a 20mph scheme in the community, the presence of an active Community Speed Watch and the community's deprivation index ranking.
We then put forward the four highest ranked communities for new schemes.
Councillor Stuart Hughes, Devon County Council's Cabinet Member for Highways Management said:

"We receive a large number of requests for 20mph so it was vital we introduced a fair way to help us focus our resources effectively within the budgets currently available.

"Unfortunately, given budgetary constraints, we are unable to deliver schemes in every community that has requested one, but this approach does provide fair prioritisation, ensuring funds are directed to where there will be of greatest benefit.

"I'm delighted that these schemes can now progress, and we aim to deliver them before the end of this financial year.

"All schemes will be subject to detailed design and safety audit, and we will work in partnership with the local elected member."