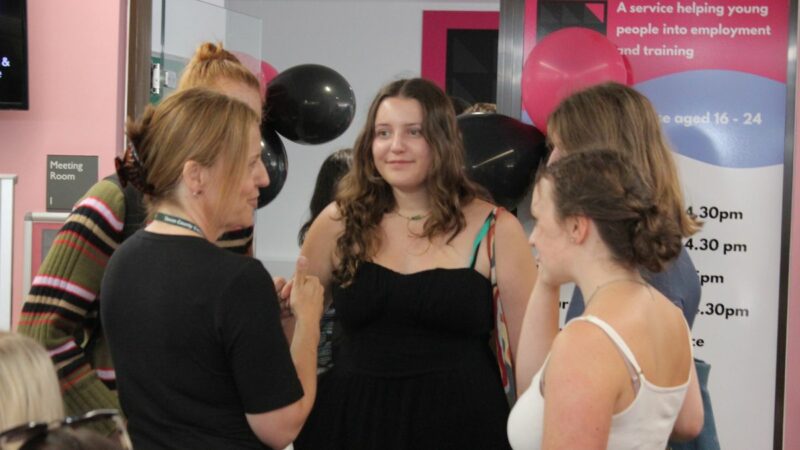 Youth Hub Devon is offering drop-in support sessions to everyone who received their A-Level, T-Level and AS-Level results yesterday (Thursday 17 August) and those awaiting their GCSE results next week.
Whether your results are better than you thought or different from what you were expecting you may be looking for advice or support about what to do next.
The exam result drop-in sessions provide a safe space to have an initial chat and book in for further support.
The sessions are being held at Youth Hub Devon in Exeter Library from 9:30am-4pm on:
Today (Friday 18 August),
Thursday 24 August and
Friday 25 August.
For anyone who can't make the drop-in session dates, you can book an appointment for another day.
Councillor Rufus Gilbert, Cabinet Member for Economic Recovery and Skills, said:

"Firstly, congratulations to everyone for getting through their exams. It's a stressful time but whatever your results, Youth Hub Devon is on hand to help you discover what to do next. You could be considering changing direction or want to make sure you are on the right path for you. Whatever it might be, Youth Hub Devon can highlight all available opportunities."
Youth Hub Devon is also recommending a number of online resources for A-Level and GCSE students for results day and beyond:
BBC Bitesize – Practical tips and information on understanding your results, looking after your wellbeing, and what your next steps may be.
Careers Hub – Resources and information about careers.
Childline – Wellbeing support for exam results.
CSW group – Information and resources.
National Careers Service (A-Level and GCSE Support) – Exam result support including a dedicated helpline, and keep an eye out for Facebook and Instagram Live sessions.
Prospects – A helpful guide on what to do on A-Level results day, with dedicated advice about University.
UCAS – Advice on results and clearing.
Young Devon – Support for young people.
Young Minds – Exam time and exam stress – parents guide to support.
Youth Hub Devon – Connecting young people with employment, education, and training opportunities. Have an initial chat with youth hub staff about next steps, whatever your exam results.