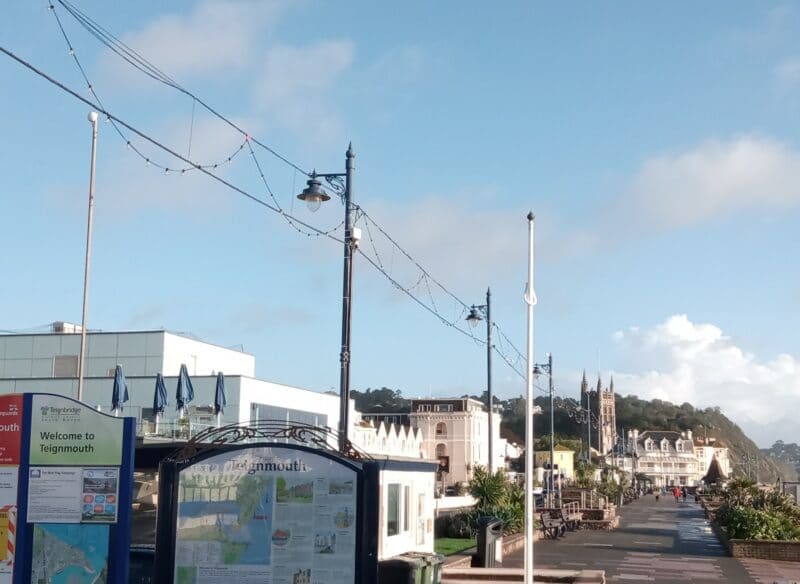 Emergency work is being carried out to remove a number of lighting columns along Teignmouth seafront as a safety precaution.
We have been undertaking structural testing on the lighting columns along the seafront over the last couple of days, and concerns have been raised over 10 of the columns.
For the safety of the public these columns and the lighting hanging between them (catenary lighting) will be taken down over the next few days.
Councillor Stuart Hughes, Cabinet Member for Highway Management, said:

"It's a shame that these columns will have to be removed, but public safety is paramount. Exposure to the coastal conditions has unfortunately taken its toll on the structure of some of the columns and our concern is that they wouldn't be able to cope with the rigours of another harsh winter."
Councillor David Cox, County Councillor for Teignmouth, said:

"This is very disappointing so close to Christmas; however public safety must always come first."
We are liaising with Teignbridge District Council and Teignmouth Town Council over the removal of the lighting columns and will be working together to replace them as soon as possible.