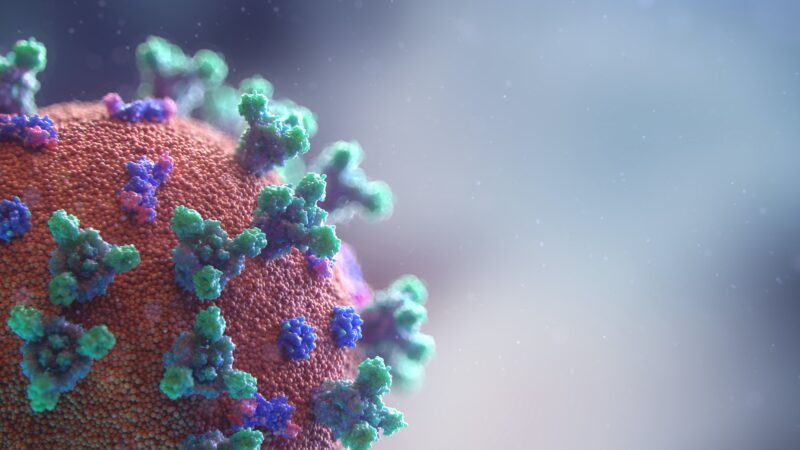 The latest findings from Imperial College London and Ipsos MORI show prevalence of COVID-19 infections has increased to around one in every 58 people overall.
It's the highest level of infections recorded in the study, which began in May 2020.
And the highest prevalence is in the South West.
The REACT-1 study is one of the largest into COVID-19 infections in England involving data from 67,000 volunteers. The latest covers the period 19 to 29 October 2021.
It shows that infections have grown fastest among those of school age, and with a twofold increase in rates among people aged 65 and over since their last report.
Infections, the study suggests, peaked around the 20 October, with case levels dipping a little since then.
Dr Jenny Harries, Chief Executive of the UK Health Security Agency, said:
"Although the number of hospitalisations and deaths remain lower than in previous peaks, these findings are a powerful reminder that the pandemic is far from over and remains a serious threat to health and wellbeing.

"This new data strongly reinforces the need for all eligible age groups to get vaccinated and to take mitigating measures such as wearing a face covering in crowded places and ensuring good ventilation indoors.

"This is particularly urgent for older people whose immunity may be waning given that several months have passed since they received their jabs."
Steve Brown, Devon's Director of Public Health, said the latest data needs to be a wake-up call, especially to those in the South West where case levels are the highest in the country.
"These latest figures show that we can't be complacent.  These are the highest rates of infection since this study began, and they need to be a wake-up call to all of us.

"Coronavirus is very much still in our communities, and while the vaccine is great, we must not rely solely on it to keep us safe.

"We need everyone who is eligible for a third dose or a booster jab to come forward without delay.

"We need everyone to take steps to mitigate risk to themselves and others.

"Face coverings in crowded places, and when indoors with people you don't live with, including on public transport.

"If you're meeting up, do it outside.  If indoors, make sure it's well ventilated.

"Use lateral flow tests regularly if you're asymptomatic, to identify if you're carrying the virus unknowingly.  And self-isolate immediately and use PCR tests if you show any of the symptoms."