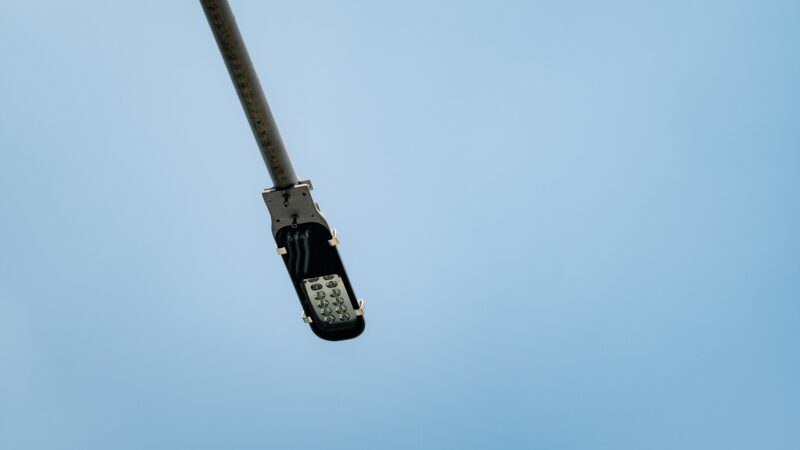 Our long-term efforts to reduce carbon emissions are continuing to pay off after a new report revealed that we are ahead of schedule in our goal of becoming net-zero by 2030.
A report presented to our Cabinet committee today, Wednesday 7 June, shows that between 2013 and 2020/2021, our carbon emissions fell by 53 per cent.
We're aiming to become a net-zero council by 2030 at the latest – our target is to reduce carbon emissions by 70 per cent and the remaining 30 per cent will be offset through projects including tree planting.
Figures in today's report also showed that emissions produced through the use of the electricity that we purchase fell by 73 per cent.
Reasons for the reductions are the result of projects, circumstances and the introduction of new technology.
The installation of heat pumps and the replacement of older boilers at County Hall with new 'condensing' models has had a significant impact, as has the ongoing replacement of streetlighting with more efficient LEDs. Street lighting is one of our main sources of emissions.
We're continuing to convert our 79,000 streetlights to LED lights, which will reduce our carbon emissions by 75 per cent when complete. As of April 77 per cent (61,000) have been converted since the project started in 2015.
And the installation of solar arrays on our corporate buildings has also reduced emissions.
Other factors include the introduction of new technology that has led to a reduction in staff travel.
Councillor Andrea Davis, Cabinet Member for Climate Change, Environment and Transport said:

"I'm pleased to report that our corporate emissions continue to decline and are on track to achieve a 70 per cent absolute reduction by 2030.

"Over the next months and years, we will continue to reduce emissions where we can through projects including increasing the proportion of electric vehicles in our fleet.

"This updated Environmental Policy summarises how we as an authority will continue to lead by example to minimise the impact of our own operations and our supply chain on the environment and encourage others to do the same."