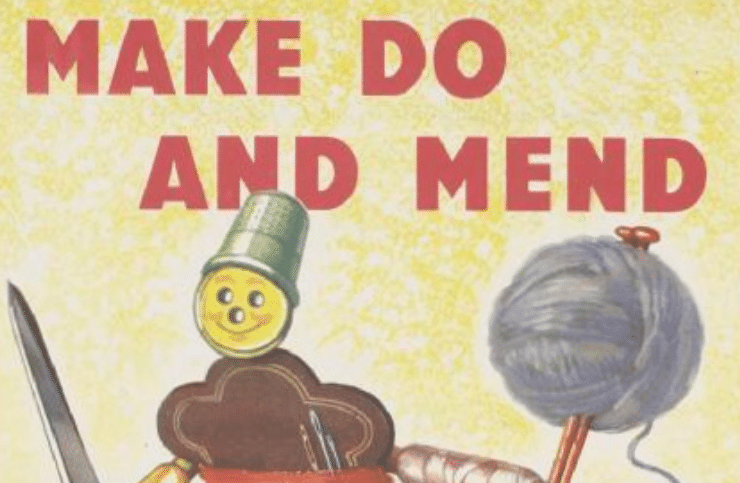 An exciting new set of activities for primary schools has been created by the Devon Waste Education Team to highlight the importance of reusing materials during the Second World War and how they were recycled and repaired during times of scarcity.
Teachers are being encouraged to use the curriculum linked Second World War education pack to find out how resources were scarce during that time and how young people had to Make Do and Mend, cope with rationing and help collect valuable materials for recycling.
The pack complements the ongoing work by Devon Waste Education to help schools and home educators teach children about resource management and sustainability.
It is designed to inspire children and their families to find ways to actively reduce, reuse and recycle more of their waste at home to help reduce our use of resources.
The pack contains three separate PowerPoint presentations guiding teachers through a series of classroom-based activities and their accompanying worksheets, plus ideas for extended work or home education.
In one activity students learn about clothes rationing by taking the Wartime Wardrobe Challenge, where they work out how many clothes coupons, they would need to buy their current school uniform.
This helps them understand the value of clothing and the importance of maintaining and mending their clothes – and that it's not always necessary to buy something new.
Roger Croad, Devon County Council's cabinet member responsible for waste services, said;

"In a time of climate emergency and biodiversity crisis we need to find ways to use our resources better to help save the planet and solve the problems humans have created.
"Now, more than ever, is a time to study how people in the past coped with extreme events and learn from them.
"The schemes that were introduced in times of scarcity like the Second World War were the forerunners of our current recycling schemes. They helped the war effort by collecting materials like metals so they could be used to make new products and helped the country through very difficult times, when resources were scarce."
Download all the resources on the Zone Education website.