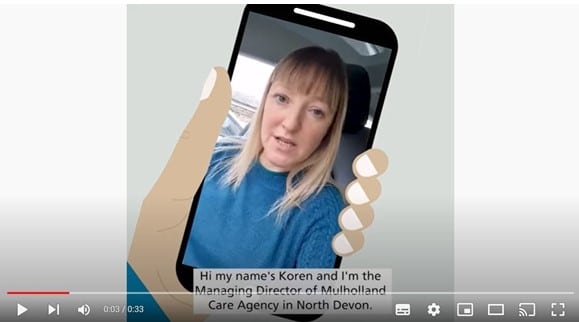 Take up of the vaccine in Devon has been pretty good, especially among older age groups. But there are locations where take up could be better.  
There has been particular encouragement to care workers to take up the vaccine – important for the protection it gives them personally from catching coronavirus and potentially becoming seriously unwell; but also because it reduces risk to the people they care for, and their families and friends.
Koren is the Managing Director of Mulholland Care Agency in North Devon. She says: 
"I had the vaccinations to protect myself and those around me.   

"Working through the pandemic has been a really scary time for our care workers, especially in the early days. And we were all over the moon when the vaccinations arrived.   

"Having a vaccination is one of the most important things that a care worker can do right now – not only to protect themselves, but to protect their colleagues, their service users, their families and their friends." 
Koren and other care workers have recorded their thoughts, to encourage other care workers to take up the vaccine. Hear Koren talk about why she chose to get vaccinated.