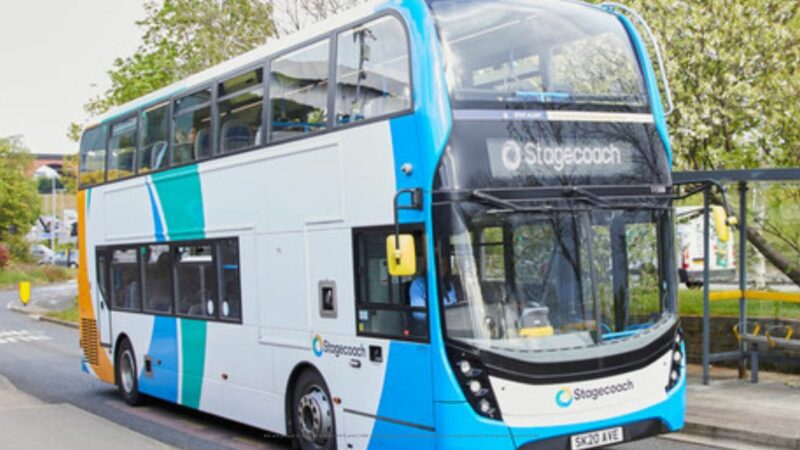 Bus passenger numbers across Devon are on the up and it's hoped that the recent Government announcement to extend the £2 bus fare scheme could encourage others to get on board.
We and our bus operators have all welcomed the £2 single fare cap which has now been extended until the end of 2024.
The move will be applauded by passengers as the cost of living crisis continues. Stagecoach, who operate the majority of bus services in Devon, have announced an increase of 3% in patronage since the DFT funded scheme has been running.
Not only are more people catching the bus, but passengers are happy with local services too, according to a survey carried out in the summer as part of the delivery of Devon's Bus Service Improvement Plan (BSIP).
More than 2,400 responses were received through the survey which was funded and delivered jointly between us, Torbay Council and Stagecoach. It found that 87% of all respondents were "very satisfied" or "satisfied" with their experience on their bus journey.
The survey found that most people said they were making their bus journey to travel to work, a shopping trip or for a day out.
More than 80% were "very satisfied" or "somewhat satisfied" with the punctuality of the service they used, and more than 79% considered it value for money.
Councillor Andrea Davis, Devon County Council's Cabinet Member with responsibility for transport, said:

"The extension of the £2 fare cap can only be good news for bus passengers and I hope it encourages more people across the county to catch the bus. We're starting to see passenger numbers move closer to pre-Covid levels and I think the extension of this support is the best possible way to persuade others to switch to using the bus. This year's survey received a fantastic response and the vast majority of people are pleased with their local bus service. I'm positive those results can continue to improve over the next year."
Peter Knight, Managing Director of Stagecoach South West, said: "I was delighted to see such positive results from the recent Bus Passenger Satisfaction Survey. It was very pleasing to hear that the majority of people were very satisfied with their journey and with their driver on the day.
"Our customers are at the heart of what we do. Every day around 70,000 people trust us to get them where they need to be. I do not underestimate the importance that our services have in the communities we connect. Direct feedback from our passengers helps us to continue to develop our network and ensure we provide the best possible service for people across the region.
"I know it will mean a lot to our team to see that the hard work they contribute every day to keep Devon connected has been recognised by our customers. I would like to thank everybody who took part in the survey for your valuable feedback.
"Unfortunately, in recent weeks we have struggled with the reliability of our services due the number of roadworks in and around Exeter, and the variable levels of congestion this brings. I wanted to express my thanks to our customers for their patience whilst these works are ongoing, our teams are working hard to keep you connected to where you need to be."
The BSIP bus passenger satisfaction survey results can be found on our Travel Devon webpages.