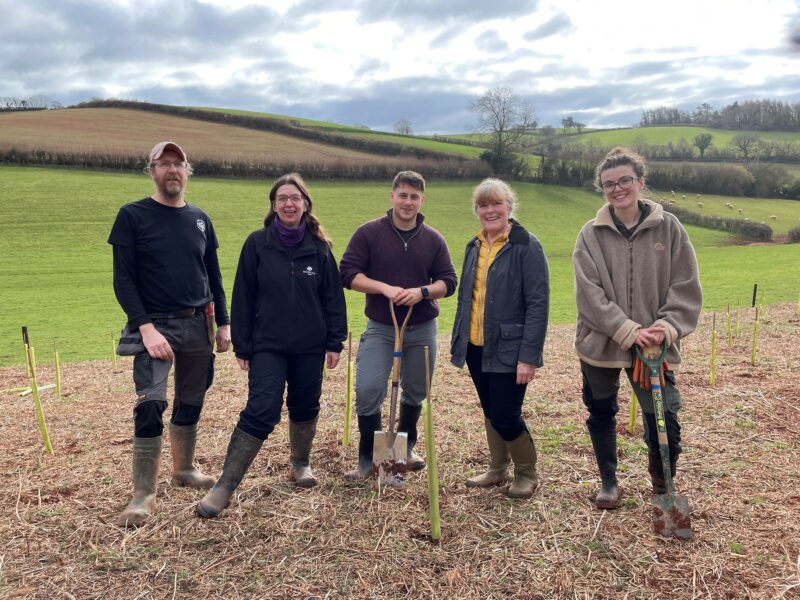 Landowners and communities in Devon are being reminded they have just over five weeks left to apply for this year's free tree scheme.
We're offering up to 50 free tree packs, each containing 45 native broadleaved trees and other items to support their planting and establishment.
The free tree initiative, which we first launched as a pilot in December 2019, enables private landowners, and town and parish councils, to plant trees in order to help achieve carbon net zero targets, tackle the Climate Emergency and support nature recovery.
Last winter, over 17,000 trees were planted in Devon through the Emergency Tree Fund, a project run in partnership with the Woodland Trust, with additional support via the Forestry Commission. This included 6,750 awarded to landowners through free tree packs and more than 9,800 trees planted on the County Farms Estate and other council owned land.
Applications for this year's scheme need to be completed online by Wednesday 27 September.
Councillor Andrea Davis, Cabinet Member for Climate Change, Environment and Transport, said:

"Our free tree scheme has been hugely popular since we first piloted it in 2019 and interest has grown every year, which is helping to replace the vast number of ash trees lost through ash dieback, as well as supporting wildlife, enhancing our landscapes for people to enjoy, and helping to soak up carbon emissions that contribute to climate change.

"The tree packs are subject to availability, but we would welcome all applications from landowners and communities who would like to establish a small copse or extend an existing woodland and 'do their bit' for Devon's environment."
Applicants will be notified if they have been successful before the end of October and free tree packs will be delivered in time to be planted during National Tree Week (25 November–3 December). Even if unsuccessful, we can help by signposting to other organisations who are supporting tree planting projects in Devon.
To find out more about the Emergency Tree Fund and other ways in which we're supporting tree initiatives, please visit our dedicated webpages.