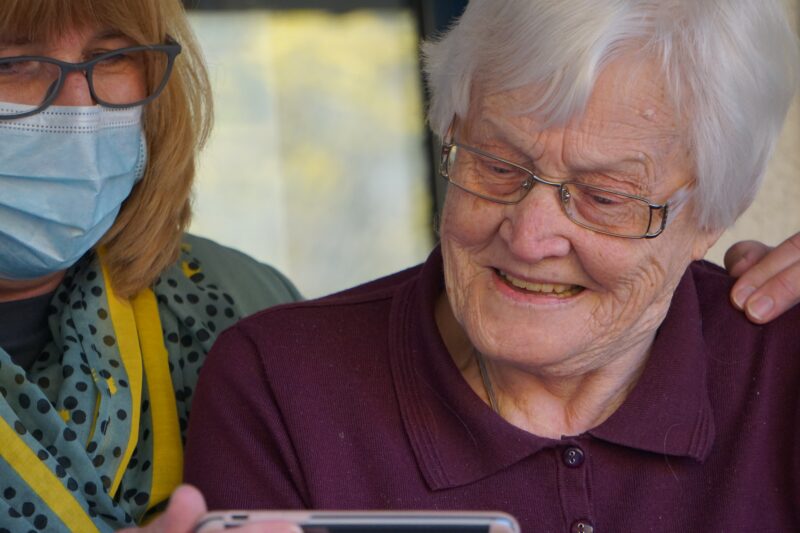 Devon County Council and NHS Devon Clinical Commissioning Group have announced additional funding to help keep hospitals flowing this winter, with a one-off £3 million payment for domiciliary care staff.

The announcement follows a conference last week, that we hosted, at which care providers highlighted low pay as one of a range of reasons why they struggle to attract and keep care workers.
Cllr James McInnes, Cabinet Member responsible for adult care and health, said:

"We've successfully secured around £2.4 million from the government's Workforce Capacity funding, and NHS Devon CCG is topping it up to a little over £3 million with the aim of reducing unnecessary hospital admissions and getting patients home again as soon as they're well enough.

"It's part of our wider commitment to support the care sector, which is experiencing the biggest care worker shortage the industry has seen."

But the whole care market, not just domiciliary care, needs proper, lasting funding, and we're stepping up our call on the government to 'level the playing field', between the NHS and adult social care.
"While we're really pleased to have got this money, we are saying that adult social care needs proper, lasting investment across the whole sector, not short term measures," said Cllr McInnes.
In making the payment to domiciliary care providers in particular, we have looked at what will have the greatest impact on helping people avoid unnecessary admissions to hospital, and speed up people's return home from hospital as soon as they're well enough.

While residential care and other support helps do that, domiciliary care, in our experience, helps more people to avoid hospital admissions and supports a higher number of people when they return home from hospital.
Cllr McInnes said:

"We've had to look at how we can use this one-off payment to make the greatest impact this winter, to help support vulnerable people who are most at risk of admission to hospital as well as those waiting to go home from hospital. By taking this step, we will be helping to keep hospitals flowing this winter.

"We recognise though that in addition to domiciliary care, all aspects of adult social care – residential care, supported living, day care and other support to individuals with disabilities and mental health needs – have a significant role in helping people stay well and out of hospital and when they leave hospital. They are all highly valued.

"The adult social care sector in Devon as a whole needs our support to retain and recruit staff, although domiciliary care in particular has the highest staff turnover, and vacancies in that sector right now are very high."

The £3 million payment to domiciliary care providers is equivalent to £500 per member of staff – care workers and staff, but excluding owners and Directors.

Care providers will be able to choose how they allocate it, in discussion with their employees, but we expect the money to be used to directly benefit staff.

"There are huge workforce challenges facing the care market right now, with an unprecedented shortage of care workers," said Cllr McInnes. "This is impacting on their abilities to respond quickly to support people leaving hospital, to be able to meet people's care needs, and prevent avoidable admissions into hospital.

"Pay is an important incentive, and urgent action is needed now to support workforce retention and recruitment over the winter."

Chris Tidman, Deputy Chief Executive Officer at the Royal Devon and Exeter NHS Foundation Trust and Northern Devon Healthcare NHS Trust said:

"We know that once our patients are ready to be discharged from hospital, being at home or in a community setting is the best place for their recovery to continue. Effective discharge also ensures our Emergency Departments can function safely and do not become overcrowded.

"By supporting people when they return home from hospital, domiciliary care has a really important role in helping people to leave hospital as soon as they're well enough."
Simon Tapley, NHS Devon Clinical Commissioning Group Deputy Chief Executive said:

"Domiciliary care workers are a key part of Devon's health and care system; caring for people in their own homes and supporting them to recover from a stay in hospital or continue to live independently.

"They have continued to perform this vital service throughout the pandemic. In today's competitive jobs market this payment can help our domiciliary care workers to know how much their work is valued."

John Powell, owner of Unicare Devon said:

"We naturally welcome this payment for the domiciliary care sector and, as always, will ensure it is paid directly to our staff team. It will be a great help to us as we work hard to build our team and keep the people we support safe and well.

"But we agree with the Council that concerted action needs to be taken across the whole of adult social care, and we will do all we can to help to take the case for lasting investment in the sector to central government."

Dr Len Lofts, CEO of The Northam Care Trust, said:

"Adult social care needs lasting investment that recognises the huge contribution made not just by domiciliary care but by all those working across the rest of the social care sector with people with learning and physical disabilities and complex health needs, mental health needs and autism in a wide range of community settings. The Trust provides a full range of services with 255 amazing members of staff and we invest in them and value them equally.

"We must make the case for change in social care and we must make it now."