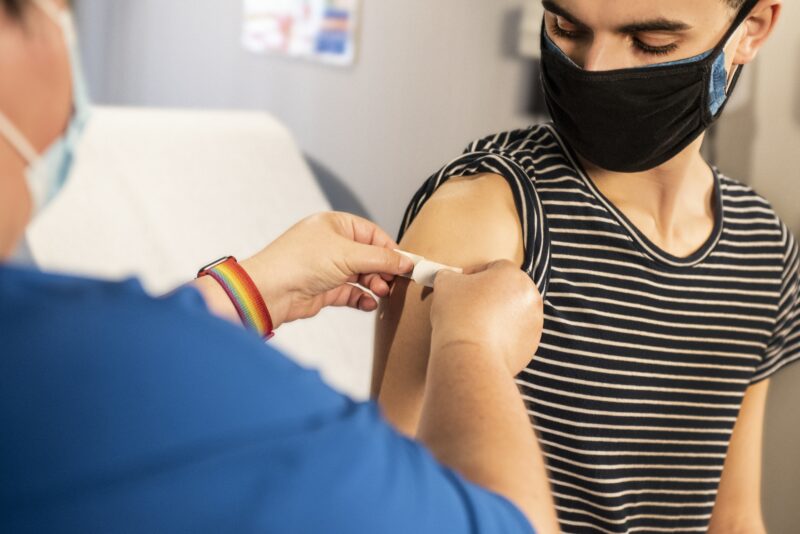 Young people, aged 12 to 15, are to be offered the vaccine, it was announced this week.
The NHS is preparing to deliver a schools-based vaccination programme, supported by GPs and community pharmacies, it is reported.
Parental, guardian or carer consent will be sought by vaccination healthcare staff prior to vaccination.
Healthy school-age children aged 12 to 15 will primarily receive their COVID-19 vaccination in their school with alternative provision for those who are home schooled, in secure services or specialist settings.
Steve Brown, Director of Public Health Devon, and father of a teenage child, said:
"Of all the age groups gone before us, the decision to vaccinate the healthy 12 to 15 year olds is potentially the least straightforward.

"The JCVI felt that the health benefits of having the vaccine only slightly outweigh any risk of having the vaccine. But the Chief Medical Officers, asked to consider the wider ramifications, such as potential disruption to education, have recommended that the vaccine be offered to this age group, and Minister have agreed.

"If your 12 to 15 year old child has underlying health concerns, the advice is clear – take the vaccine when it's offered to you.

"For parents of children without underlying health concerns, it's potentially a more difficult decision.

"While I can't make parents' minds up for them, I can tell you what I will do, and that is to give consent for my teenage child to receive the vaccination.

"I'd encourage parents to talk with their child about the decision and why the Chief Medical Officers are recommending that the vaccine is offered to them.

"There is also a wider picture to consider, that the vaccine has benefits beyond protecting the individual. It also helps minimise the risk of transmission to others.

"Parents and carers will need to make up their own minds about consent based on their child, as well as their wider family and friends around them.