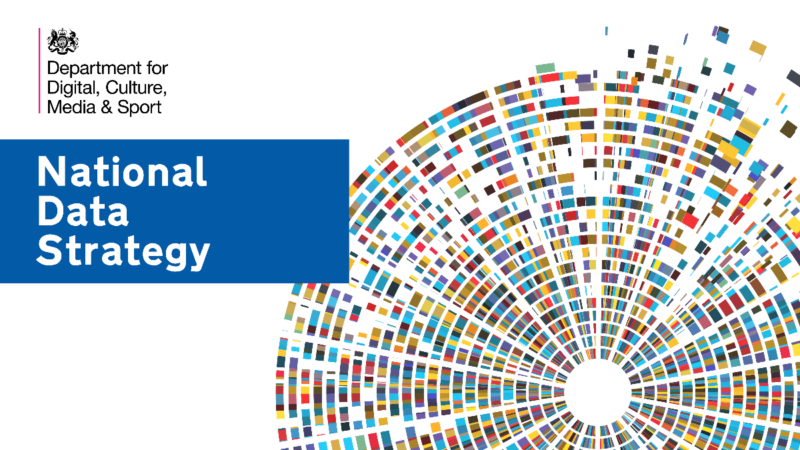 The department of Digital, Culture, Media and Sport published The National Data Strategy. ​
The National Data Strategy (NDS) is an ambitious, pro-growth strategy that drives the UK in building a world-leading data economy while ensuring public trust in data use.​
Data is the great opportunity of our time, offering the possibility of a more informed and better-connected future. Data needs to be at the heart of our efforts to address key challenges and achieve government priorities, including meeting our net zero targets; levelling up communities across the UK and building back better from the pandemic.
Creating the right data ecosystem has the potential to transform almost every part of our society and economy — from boosting trade and productivity to fuelling business and job creation, securing scientific breakthroughs, and creating a better and fairer society for all.
Develop data and intelligence standards; address data quality; and establish data ethics practices.
Create an accessible and secure Data Insight Hub to be used for business and intelligence purposes.
Ensure procurements for services include the provision of comprehensive service data.
Ensure data and intelligence are an equal requirement when undertaking process optimisation or business change.
Develop strategic and management information into automated reports.
Ensure use of core reference data sets.
Support all staff in developing specialist analytical skills.
Maintain these recommendations, evaluate them and ensure we adhere to them.