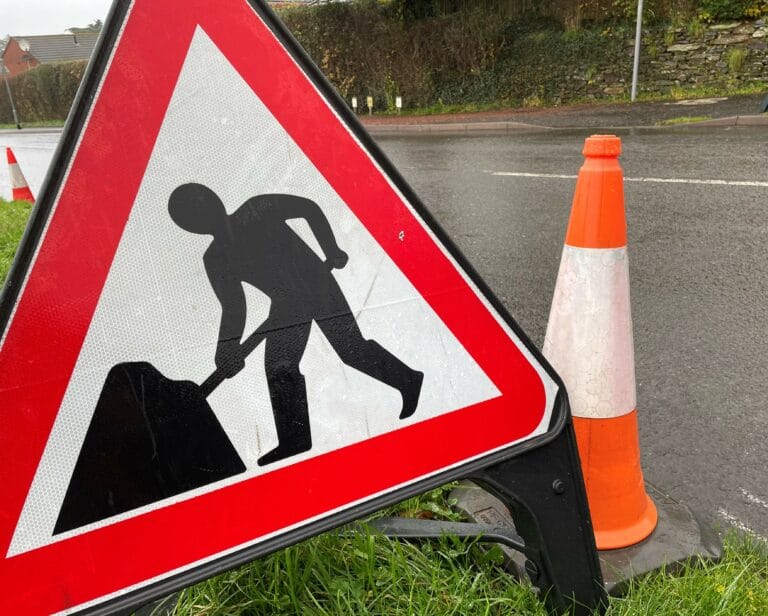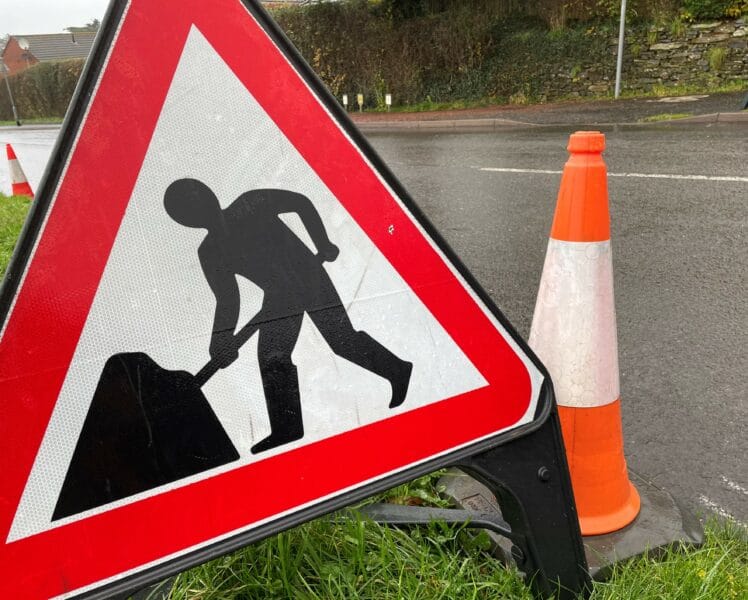 Work is due to get underway on improvements to the Devon Hotel roundabout and A379 Trood Lane junction in Exeter in the coming weeks.
These upgrades to the road network in south west Exeter are the latest elements of the £55 million infrastructure enhancements to support the development of 2,500 new homes and employment land on the edge of the city.
Work is due to start on Monday 18 September 2023 and is expected to be completed by Summer 2024. It will be carried out under lane closures or contraflow systems, alongside a temporary 30mph speed limit.
Night-time road closures of the A379 between the Devon Hotel Roundabout and Ellacott Road will be required between 7pm and 6am from Monday 18 September 2023 through until Friday 29 September 2023, (Monday night to Friday night inclusive only – no weekend working) to carry out critical works within the carriageway.
The main elements of this current scheme include:
the creation of additional capacity on the western arm of the Devon Hotel roundabout, with an additional lane on entry to the roundabout
the central island on Devon Hotel Roundabout will be realigned
installation of traffic signals and a signal-controlled pedestrian crossing
Trood Lane will be widened and realigned to provide access to Vistry's housing development and will include the installation of footpaths, bus laybys and a pedestrian crossing.
Lane closures and contraflow traffic management will be in place for the duration of the work which is expected to be completed by summer 2024.
Further occasional night-time road closures of the A379, Bad Homburg Way, Dawlish Road and the Devon Hotel Roundabout will be required at times.
Councillor Andrea Davis, Cabinet Member for Climate Change, Environment and Transport, said:

"This is the next phase in road improvements in south west Exeter. It's vital this further upgrade to the local road network is carried out to support the development land earmarked for homes, new schools and jobs in Teignbridge District Council's Local Plan and Exeter City Council's Core Strategy. We appreciate there has been a huge amount of work in this area for some time now but every effort is being made to minimise disruption while work is carried out."
Councillor Alan Connett, local County Councillor for Exminster and Haldon, said:

"Many local residents may be thinking, why on earth can't all the roadworks be done in one go and get it over and done with. However, there are different phases to the development and the works need to be scheduled as this major housing development, which has brought about the changes, is built out. These works will also involve the installation of traffic lights and, importantly, a signal-controlled pedestrian crossing. As the local county councillor, I have also been assured 'every effort' will be made to minimise disruption during the works."
Councillor Yvonne Atkinson, local County Councillor for Alphington and Cowick, said:

"These closures take place at night to minimise the effects on the residents of Alphington, but those travelling home after 7pm may have to find an alternative route for a few days.  I have asked for clear diversion signs to be put in place and for every effort to be made by the contractor not to cause congestion when the contraflow is in in place. This roundabout is currently difficult to drive round , but the introduction of traffic lights and other improvements will make it much safer for drivers and pedestrians and cyclists, which is needed especially given the increase in traffic from the new homes."
Site clearance work has already been undertaken in advance of the main work getting underway.
Work will be carried out by South West Highways on our behalf.
The funding for the £55 million scheme was awarded to us in 2019, following a successful bid through the Government's Housing Infrastructure Fund, administered by Homes England.
Work on the first scheme to be delivered as part of the Housing Infrastructure Fund project started in summer 2020.
For more information, visit our webpage, or email A379TroodLane@taylorwoodrow.com