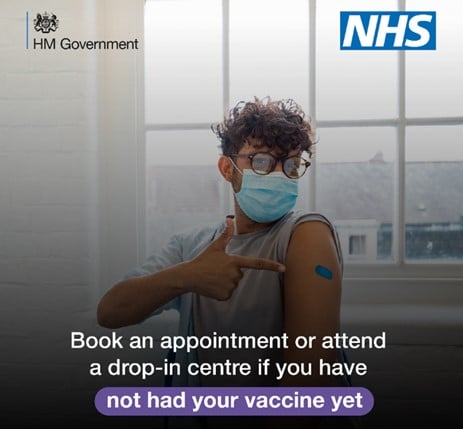 One of the big differences with COVID-19 vaccinations now, compared to much earlier in the year, is where people can get them.
Where once they were only available through your GP or at your nearest mass vaccination centre, the options now are wider. In fact, there are more places delivering vaccines now than at any other point in the programme, including through pharmacies, GPs, schools and other community and pop-up sites, meaning almost every person lives within 10 miles of a vaccination clinic.
Appointments can be booked online or by calling 119, and walk-in vaccinations are also available at vaccination centres and at pop up sites.
Alongside that, many people are being invited to come forward for their annual flu jab as well, and they're available by appointment at pharmacies and health centres. Some health centres are coordinating COVID-19 booster vaccinations and flu jabs together, for eligible people to get them both done at the same time.
However you choose, and whether you walk-in or book an appointment, the important thing is to take up your vaccinations when they are offered to you.
And please look out for family members and friends who may not have transport, or require help in getting to their vaccination.