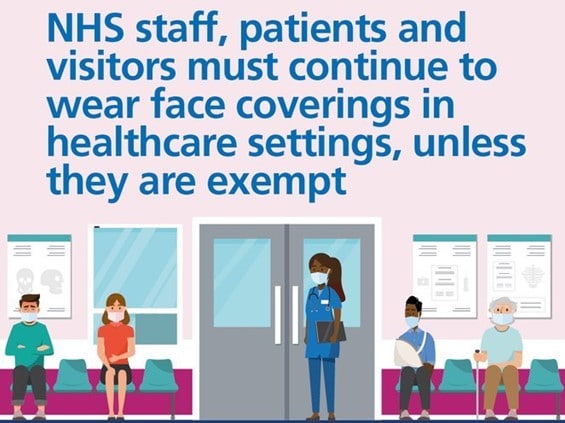 It may not be compulsory any more, but the wearing of face coverings is still recommended in England, and they are still required in some settings. 
NHS services, including GP practices, hospitals, clinics and pharmacies, all still require you to wear face coverings before entering, unless you are exempt.
Wearing a face covering helps protect people from exposure to the coronavirus. Without a face covering, you might be asked to return later with one.
The Department for Transport has updated its guidance on safer travel for passengers.
The Department for Education has updated its guidance on the use of face coverings for schools, early years settings, out of school settings, and further and higher education settings.
Read more about when to where a face covering.