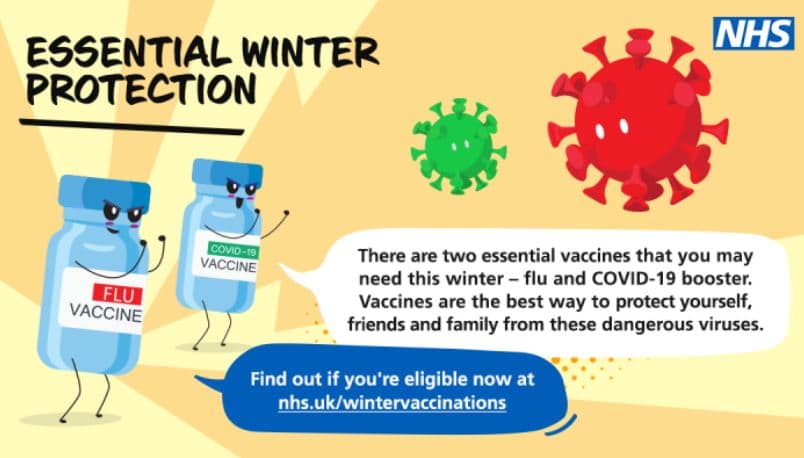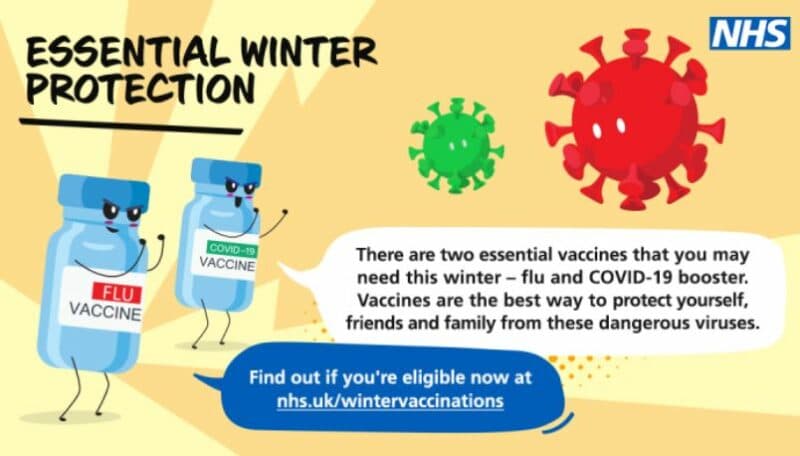 The NHS and Devon Public Health are urging people across Devon to help reduce the spread of the COVID-19 and flu viruses by following a few simple steps.
The number of patients in Devon's hospitals with COVID-19 has almost doubled in the first three weeks of October and is expected to continue rising.
This adds to the severe pressures that already exist in the local health and care system, leading health and care partners to remind people in Devon they can play a key role in keeping case numbers down.
The increasing rates of coronavirus in the community also impact on staffing. Currently 810 NHS staff in Devon are off work due to COVID-19.  This accounts for almost 1 in 3 NHS staff absences, up from just over 1 in 5 at the beginning of October.
To help, here's what you can do:
ensure that you are fully vaccinated against COVID-19, including having a booster dose if you are eligible
have the seasonal flu vaccination
continue to follow social distancing measures, wear a mask where appropriate and wash your hands frequently
avoid visiting people in hospital if you have sickness or diarrhoea
self-isolate and take a PCR test if you have symptoms of COVID-19
carry out regular lateral flow tests.
Steve Brown, Devon's Director of Public Health, said:

"The public health advice is clear. It is a totally sensible precaution to continue wearing face coverings when indoors with people you don't live with, especially in confined spaces such as on public transport.

"Case rates in the county are rising again, especially in the secondary school age population, and that's also now reflected in case numbers among their parents age.

"We encourage everyone to continue to take sensible precautions to protect themselves, their families and others from the spread of coronavirus."
Ian Currie, Medical Director of Torbay and South Devon NHS Foundation Trust said:

"We need you to stand by us this autumn and winter. If our staff are off sick with COVID-19, they won't be there to treat you or your family when you need us.

"For every coronavirus patient in hospital we need to postpone, on average, another 8 operations. That means more pain and anxiety for people on our waiting lists."