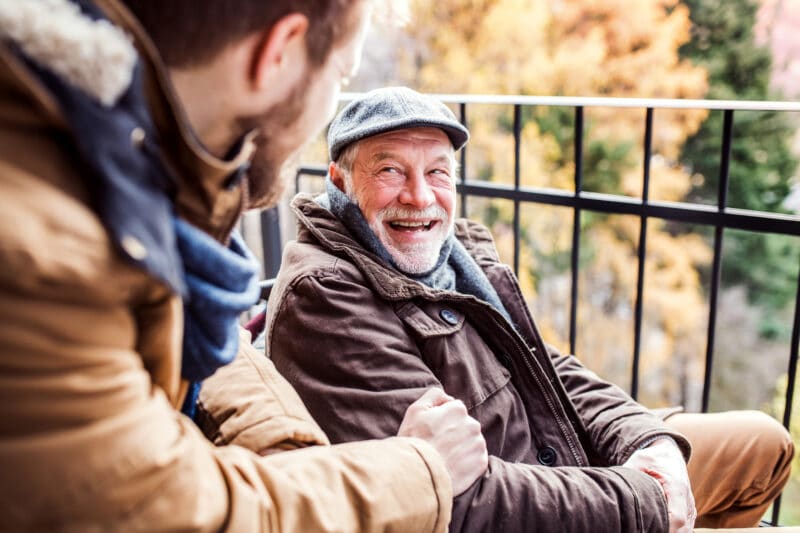 Unpaid carers – people who provide care for a relative or friend – are being given the same priority as social care staff in queues to receive their booster jabs for coronavirus.
It's to recognise their caring role, and how for many carers, time away from the person they care for is limited.
Unpaid carers, like social care workers, can use a letter that is available from the Department for Health and Care to get priority at vaccination centres. The letter simply informs vaccination centre staff that the bearer of it should be allowed priority if there are queues.
They can print the letter or download it to their mobile phone, and show it to a marshal at their vaccination centre. They'll then be fast-tracked through any queue, so that they're not held up waiting.
If you're an unpaid carer in Devon, you can ask for a link to the Department for Health and Care's letter from Devon Carers.
If you're already known to Devon Carers, they'll send you a link to the letter. If you're not already known to Devon Carers, they'll take some details, send you the link to the government letter, and you can discover the range of support that's available to help you in your caring role.
If you have not yet received or booked your COVID-19 vaccinations, you can do so through the National Booking Service – National booking service – NHS Digital – or by ringing 119.
You can also attend one of the many walks-ins available across the county – Search – Find a walk-in coronavirus (COVID-19) vaccination site (www.nhs.uk) or attend a pop-up clinic – which are advertised each week by the CCG and local authorities and via targeted social media.
You can book a booster appointment if it has been two months since your second dose, and you can receive your booster at three months after your second dose.
If you would you to have your COVID-19 vaccination, but have difficulty leaving those you care for, you can get help to organise your vaccination through the Devon Vaccine Support Team. To find out more email d-ccg.devonvaccinationsupport@nhs.net or call 01752 398836.
All unpaid carers are encouraged to get their first, second and booster vaccinations as soon as possible. The NHS has appointment slots available now at vaccination centres, GP surgeries and pharmacies over the Christmas week.
You can contact Devon Carers on 03456 434 435 or Contact – Devon Carers, or by live chat on their website www.devoncarers.org.uk .  Please note Devon Carers' opening times over the Christmas and New Year holiday,