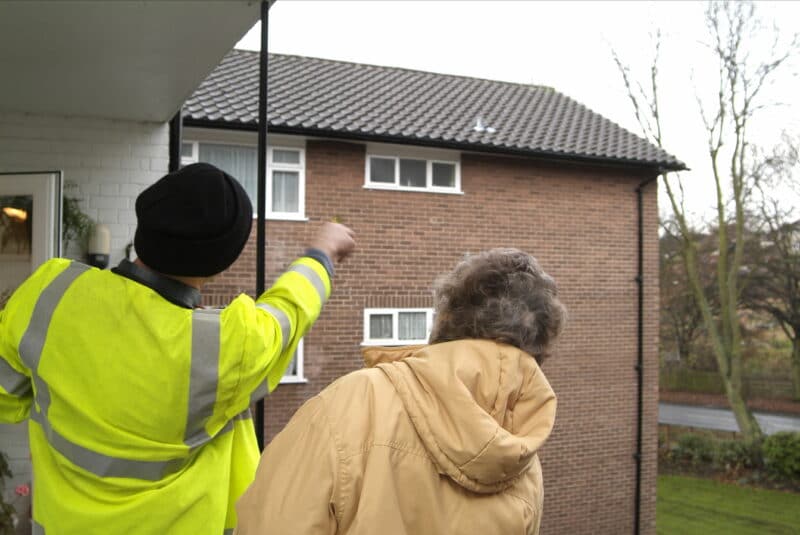 A tradesman who pressured a vulnerable pensioner into paying £2,000 to have loft insultation removed and then bombarded her with aggressive calls demanding she pay the £5,000 balance, has been prosecuted.
In Newton Abbot Magistrates Court last Tuesday (November 14) Gary Almond, the sole director of the now dissolved company Solar and Shine Ltd, pleaded guilty to two offences under the Consumer Protection from Unfair Trading Regulations 2008.
He was ordered to pay £2000 in compensation to the victim of his crime as well as a fine of £200 and £800 towards prosecution costs.
In June 2022 Almond contacted a pensioner in Torbay to clean her solar panel installation.
The housebound elderly victim was then persuaded that the spray foam insulation that she had previously fitted in her roof needed to be urgently removed as it was a danger to her property at a cost of over £7,000 with a deposit of £2000 being taken.
Workmen attended the property and made 'a mess' in the loft area and then left with a post-dated cheque for the balance.
The vigilance of the victim's bank blocked the second payment and Almond then began a protracted period of aggressive calls to the victim.
A relative of the victim became involved and they called Heart of the South West Trading Standards Service.
They prosecuted Almond, the sole director of the now dissolved company, for failing to carry out work and 'breaching professional diligence'.
In summing up the District Judge said that the victim was seen to be vulnerable and therefore more at risk than most to unfair commercial practices but gave Almond credit for his guilty plea, that he showed genuine remorse and is committed to recompensing the victim.
Sharon Anderson, Group Manager Investigations & Compliance said:

"I would like to praise the victim and her family in this case for coming forward, reporting the incident and supporting the investigation. This case sends a clear message to rogue traders that where necessary we will put you before the Courts." 

"Unfortunately, there are traders out there that will always try to take advantage of people at their most vulnerable.  If someone knocks on your door or through an unsolicited telephone call, tells you that your property needs repairs or maintenance of any kind, be suspicious.  If you need work done use a trusted source or visit a website like Buy With Confidence to find a reputable trader and try to get at least three quotes for the work."