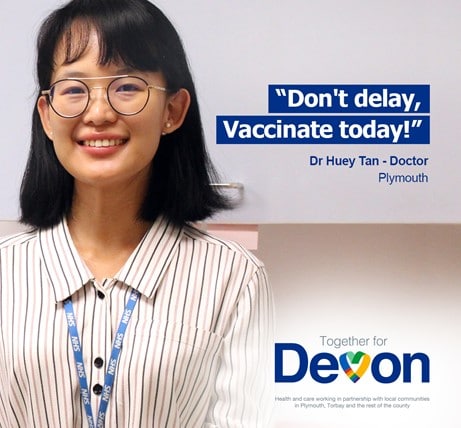 Figures produced by the Office for National Statistics show that between January and September this year, fully vaccinated people were 32 times less likely to die with COVID-19 than those who are unvaccinated.
It's not too late to get have your first or second dose of the COVID-19 vaccine.
We know people are looking forward to spending time with their families and loved ones at Christmas and having the vaccine will not only protect you but those around you from COVID-19 and the potential long term effects.
Anybody who received their first dose before the end of October will be able to receive a second dose before the new year. After the second dose your chances of developing Long-COVID halve; according to a study by King's College London. It also significantly reduces your chances of needing treatment in hospital and the severity of symptoms.
Some people may not have managed to have the COVID-19 vaccine yet or were initially unsure about whether to have it at all, but there's still time to join millions of people who have had their first and second dose.
Everyone aged 12 years old and over can book an appointment for their first dose through the National Booking Service or can call 119.
A walk-in finder on the NHS website allows anyone who is eligible to enter their postcode and find their nearest centre to 'grab-a-jab' without an appointment at walk-in centres.