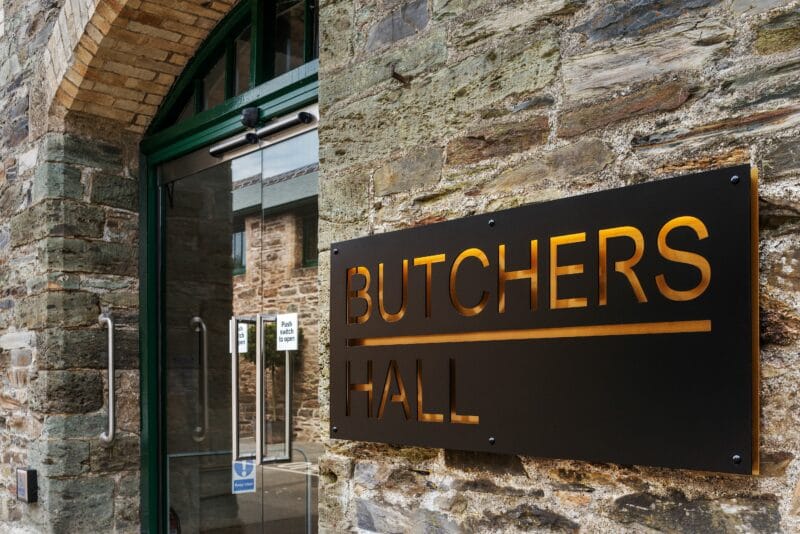 Tavistock residents have the chance to find out how local organisations and social activity can help improve their physical and mental wellbeing at a community fair on Friday November 12.
The event is being held from 10am to 2pm at the Butchers Hall, Market Road and organised by the Tavistock Health and Wellbeing Alliance and supported by Devon County Council though its Locality Budget.
It will include stalls from 27 exhibitors ranging from support and social groups to educational facilities, businesses, charities, and local services.
Brentor & Moor Compassionate Neighbours, Shared Lives South West, Devon Carers, Tavistock Men in Sheds, Tavistock Area Support Services, the Mary Budding Trust, the New Tavistock Youth café, and Debt Advice Tavistock Area are among the support groups who will be in attendance.
For those interested in the arts, culture and the natural environment, representatives from West Devon Art Workshops, the Tamar Valley AONB, Tavistock Heritage Trust and Transition Tavistock will also have stalls.
And if you want to chat to somebody regarding your physical or mental health and wellbeing One Small Step Healthy Lifestyle Service and Devon Partnership Trust will also be there to give advice.
Other groups who have been invited include Action for Children – West Devon Children's Centre, Unique by Nature, The Printworks community space, Learn Devon, and Tavistock Street Pastors.
Local County Councillor for Tavistock Debo Sellis said:

"The groups that have been invited will help you make positive choices around your own health and wellbeing by learning where you can engage in physical activities, health screenings, relaxation sessions, social events, and informative workshops and receive support. Tavistock is an active and vibrant community – many people may not know what's on their doorstep. This is an opportunity to find out what's on offer."
Dr Darren Newland, Practice Manager, Abbey Surgery, Tavistock, is a member of the Tavistock Health & Wellbeing Alliance and said:

"Health and wellbeing is more than seeking a medical solution to an illness. How people interact socially and with their community and increased social activity can have a direct, positive impact on a person's mental and physical health. "I'm an advocate of social prescribing where often a solution to a problem can be found within a community, in local groups and local services. I believe community fairs like this are really valuable. I think every town in Devon should have one!"
Councillor Roger Croad, Devon County Council's Cabinet Member for Public Health and Communities said:

"This fair demonstrates how all aspects of a community, its businesses, charities, community groups, schools, churches and local services, all work together in a mutually beneficial way to support its residents."