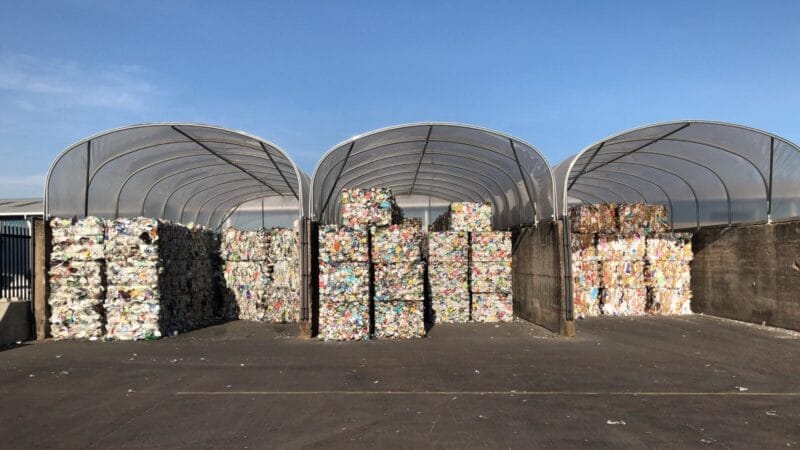 We've been shortlisted for a prestigious national award for a scheme that's boosted the county's recycling rate and improved recycling collection services for over 250,000 Devon households.
The Devon Authorities Shared Saving Scheme has increased recycling rates for those authorities, with rates averaging 55% compared to an average 46% recycling rate for those not in the scheme.
We have been nominated in the Best New Idea category at the The Local Authority Recycling Advisory Committee (LARAC) Celebration Awards 2021. 
The awards ceremony next month will recognise the successes of different local authorities over the past year in a range of categories.
The Devon Authorities Shared Saving Scheme has improved how household waste is collected by some of the county's district councils and treated in Devon.
It has enabled Teignbridge District Council, Mid Devon District Council, North Devon Council, Torridge District Council and East Devon District Council to change their kerbside collections knowing that savings that they generate in cheaper treatment costs or a reduction in waste volumes will be shared back with them.
In particular it has supported the introduction of separate weekly food waste collections and separate garden waste collections which has improved the amount of food waste collected.
As a result of the changes £6.8m has been saved in treatment costs, and half of this extra money has been shared back with the five District Councils which has enabled them to improve their waste collection services.
Average recycling levels within the five District Council areas have improved overall from 47.9% to 55.2% with a reduction in waste volumes of 25kg/head (6%).
Councillor Roger Croad, our Cabinet Member Public Health, Communities and Equality said:

"This is another example of Devon's local authorities working in partnership for the benefit of local people.

"The Shared Savings Scheme has improved the kerbside collections services our district colleagues can offer, and I'm pleased that this innovative scheme, delivered by our waste team, has been nationally recognised."
---