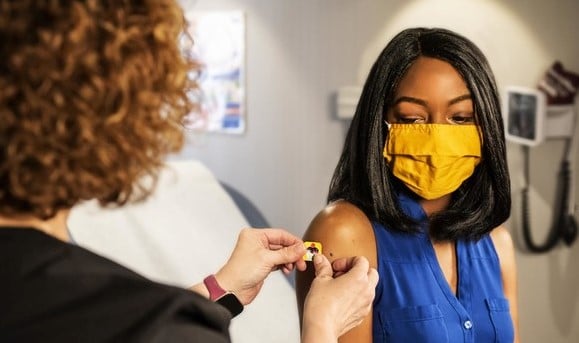 Some occasions require you to prove that you've been fully vaccinated under a vaccination programme with approved proof of certification. If you live in England, you can prove your vaccination status using the NHS COVID Pass.
The COVID-19 vaccination centre at Greendale, near Exeter, is now running special clinics for people who have had their coronavirus vaccine overseas, so that they can get the details validated and put onto their vaccination record here in the UK.
You can use the service if you: 
are aged 18 years old or over 
have an NHS number 
have received one of these MHRA-approved vaccines outside of England – Oxford/AstraZeneca (Vaxzevria), Pfizer/BioNTech (Comirnaty), Johnson & Johnson (Janssen) or Moderna (Spikevax
You can find out more about this service on the NHS website.