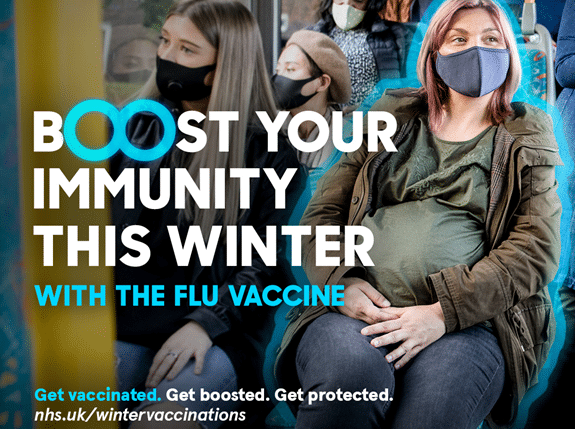 The UK Health Security Agency has warned that there could be a significant flu surge this winter, coinciding with continuing or rising COVID-19 cases. 
This is caused by colder weather, increased social contact indoors and expected lower natural immunity to flu because of lower levels in circulation last winter.
Modelling by the Academy of Medical Sciences suggests that hospital admissions and deaths from flu this winter could be double that of a 'normal' year.
People over 50 in Devon are being urged to take up their free NHS flu vaccine as soon as they're invited to do so.
The COVID-19 vaccine does not protect against flu, so it's vital to have both the flu and COVID-19 vaccinations to reduce your chances of becoming unwell and needing hospital treatment.
NHS Devon's Primary Care Medical Director, Dr Alex Degan, says: 
"Many of the measures we take to prevent the spread of COVID-19 also help to prevent people catching flu, including staying at home if you feel unwell, washing your hands regularly and covering your mouth and nose if you cough or sneeze.  

"The best way to avoid catching and spreading flu is by having the vaccination before the flu season starts."
Visit the NHS website to find a pharmacy near you offering the flu vaccine.