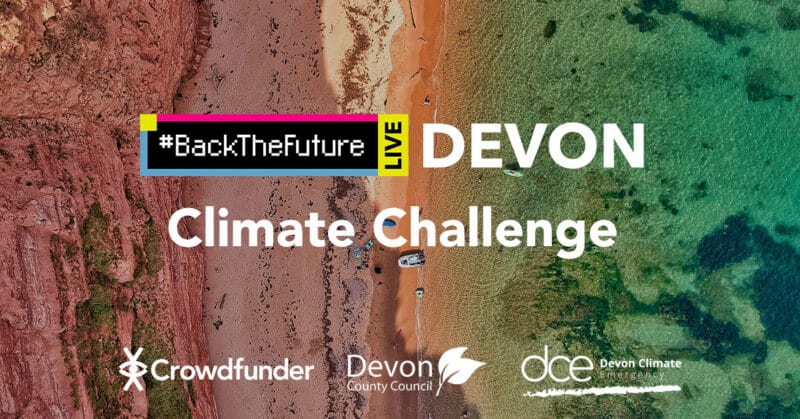 Six planet-positive projects from across the County are going from strength to strength in their bid to crowdfund their environmental ideas and unlock a share of £30,000 of our match funding (up to £5,000 per project).
This is the second phase of funding we've made available through the #BackTheFuture Devon Climate Challenge initiative, which is helping to support Devon-based projects tackling the climate emergency in the County. It follows a successful live-streamed event in July, where three projects competed for a share of £10,000.
With just over a week left of their campaigns, which were launched earlier in September, the projects have already unlocked over £14,000 worth of our match funding, as well as raising a further £23,000 from the 'wider-crowd'.
This has meant that some of the projects have already surpassed their initial targets and are now aiming for 'stretch' or extended totals.
Find out more about the projects taking part and how they are getting on below:
You can find out more information about the #BackTheFuture Devon Climate Challenge on the Crowdfunder website.
Councillor Andrea Davis, our Cabinet Member for Climate Change and the Environment said:

"I'm so pleased we are able to support projects like these, which have come up with such innovative ways to respond to the climate emergency in Devon as well as further inspire and educate their communities.

"The #BackTheFuture Climate Challenge is part of our ongoing commitment to taking action on climate change, and working together with local communities and projects like these is an important part of that.

"It's great to see so many people supporting the projects already – good luck to all involved!"