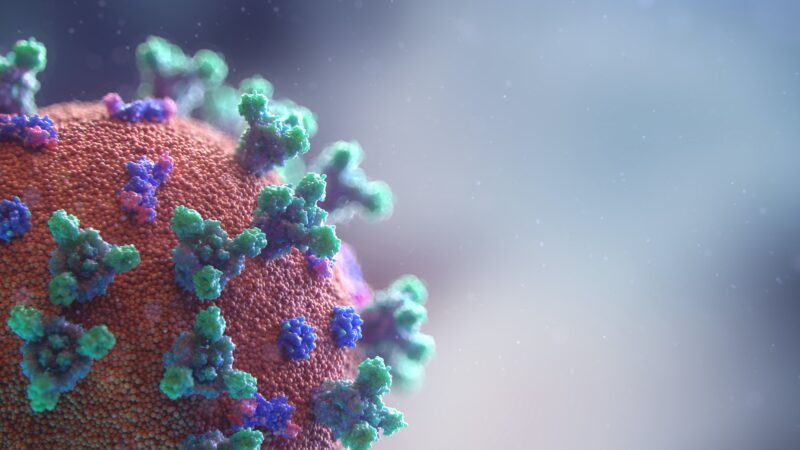 Those familiar with the phrase 'lightning never strikes the same place twice' might also know that that's not true. Same can be said with coronavirus.
The UKHSA this week has started publishing 'reinfection' data – data that until now wasn't available because individuals testing positive on two separate occasions were reported just once.  From now on if you test positive twice, over 90 days apart, this will be counted as two separate infections.
The data shows the difference between the currently dominant Omicron variant, and earlier strains of coronavirus.
As of the 31 January, figures for England show 14,845,382 episodes of infection since the start of the pandemic, with 588,114 (4 percent) reinfections.
The new data shows that reinfection rates averaged around 1.4 percent of cases until 16 November 2021, when a spike in infections took place following the emergency of the Omicron variant.
Since then, reinfections have risen, and represent around 10 percent of episodes per day.
Steve Brown, Director of Public Health Devon, said:

"What the data demonstrates is just how different the Omicron variant is in its ability to re-infect people who have already had coronavirus.

"One thing for sure, to increase our chances of not catching the virus, or at least help reduce the severity of illness if you do catch it, we must be up to date with our vaccinations, and follow sensible public health precautions."
You can reduce risk to yourself and others by:
Taking up the vaccine and booster when you are eligible
Testing yourself regularly with rapid lateral flow device test, when showing no symptoms, especially if you know you'll be in a high risk setting, eg visiting older relatives. And take a PCR test if you show symptoms
Self-isolating immediately if you test positive
Choosing to wear a face covering when indoors in confined spaces with other people