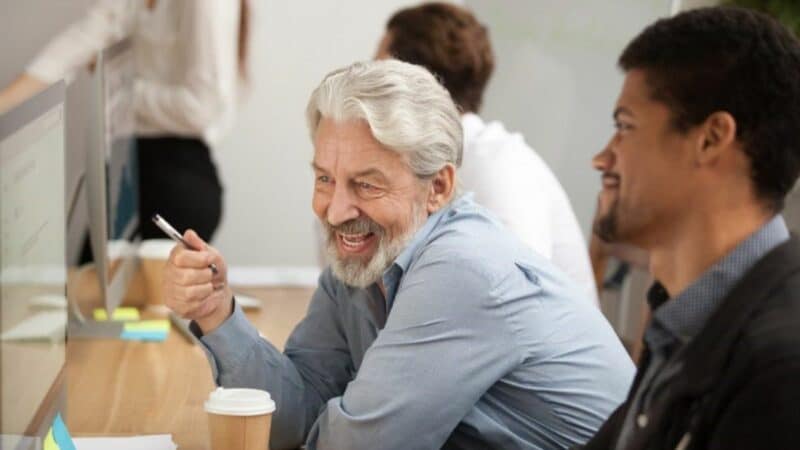 Four new training providers have joined the Train4Tomorrow Skills Bootcamps programme, providing even more training opportunities for adults in Devon.
Cambridge Spark, City College Plymouth, Primed Talent, and YTKO are now part of the latest wave of the scheme, and they all have skills training courses starting in January.
Train4Tomorrow Skills Bootcamps, which we deliver with Cornwall Council, offer a range of fully-funded digital and technical courses for anyone looking to upskill or move into a new career.
The training is free to individual learners, being open to adults aged 19 or over who are looking to advance their skills into higher paid employment. Learners can be unemployed, self-employed, employed full or part-time or returning to work.
Among the training opportunities starting in January that can be found on the Train4Tomorrow Skills Bootcamp webpages are:
City College Plymouth
Digital IT support – starting Wednesday 4 January.
This bespoke Level 4 course is based on IBM's recommended range of key skills critical for working in the IoT (Internet of Things) Sector.
Green skills retrofit technician – starting Wednesday 4 January.
Training for a Level 2 Award in Domestic Retrofit will focus on understanding and use of thermography equipment to survey and understand building construction, external wall insulation, loft insulation and heat pumps. It will also provide experience in drone surveying.
Digital skills for care workers – starting Monday 9 January.
The course includes an overview in basic technology hardware, a basic software overview, and teaching on cyber security and data protection. It provides an NCFE Unit in Digital Skills for Care workers.
Primed Talent
Amazon Web Services re/Start – starting Monday 9 January.
This 12-week full time course prepares learners for entry-level careers in cloud computing. It features real-world scenario-based learning, hands-on labs, and coursework is supported by professional mentors and accredited trainers.
Cambridge Spark
Data Science Analyst – starting Monday 9 January.
Focussing on collecting, sorting and analysing data. The online curriculum provides the flexibility to learn from anywhere and at your own pace. A mix of experiential learning, coaching, technical mentorship and peer support help you gain confidence in data skills to be able to apply them in practice.
YTKO
Future of construction: offsite skills – starting Monday 9 January.
The training covers various areas such as digital design and sustainable construction approaches as well as providing access to mentors within the industry. These masterclasses include site visits and online workshops across a 10-week programme or a fast track six to eight week programme.
Councillor Rufus Gilbert, Cabinet Member for Economic Recovery and Skills, said:

"The appetite for further Skills Bootcamps is clearly growing and we're pleased to welcome these latest training providers to the team. The Train4Tomorrow Skills Bootcamps are designed to provide key skills in growing sectors in the region, and these latest providers will be offering training in areas such as IT, care, green skills and retrofit. These Skills Bootcamps can help anyone looking to improve their career employment prospects, providing you with the skills that local employers need."
The courses offered through Train4Tomorrow Skills Bootcamps have been developed with the help of training partners and employers to meet live, open vacancies. Training covers a variety of specialisms including regenerative farming, digital marketing, electrical vehicle maintenance, data analytics, green construction and software development. Upon completion, learners are guaranteed an interview with a local employer.
To date over 1,000 learners across Devon and Cornwall have started careers in the growing tech and digital sectors after attending a Skills Bootcamp.
Find out more about Skills Bootcamps in Devon and Cornwall on the Train4Tomorrow webpages.