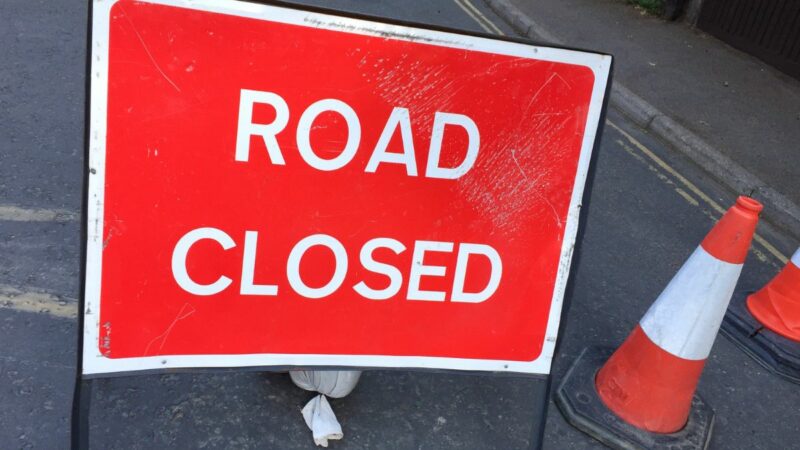 Magdalen Road in Exeter will be closed in phases from Monday (16 January) as we begin to deliver permanent layout enhancements. Night closures have begun this week (w/c 9 January) while preparations are carried out.
The scheme, which is expected to be completed by summer, will make the temporary measures introduced in June 2020 permanent.
The changes are designed to enable and encourage cycling and walking, creating a more attractive urban environment, whilst maintaining vehicle access for local businesses and residents.
This will be achieved through maintaining the widened pedestrian footway and one-way vehicular traffic (with two-way cycling) and introducing a new restricted parking zone and raised crossing point. Additional planting and cycle parking will also be provided.
The lower section, from Denmark Road junction to Wonford Road junction, will be closed first. In late February this section will reopen whilst the upper section, from Wonford Road junction to College Road / St Leonards Road junction, will be closed until late April.
Local businesses will remain open during the works and will be provided with alternative delivery areas and parking. People making journeys within the area may wish to allow additional time to follow the diversion in place or take an alternative route.
For further details of road closures and changes to parking, cycle routes and delivery arrangements, please see the dedicated webpage at devon.cc/magdalenroad.
Alternatively, Devon County Council's Transport Planning team can be contacted by email at transportplanning@devon.gov.uk or by telephone on 0345 155 1004.
Councillor Stuart Hughes, Devon County Council's Cabinet Member for Highways Management, with responsibility for cycling, said:

"75% of the 1500 respondents to a previous consultation said that they wanted traffic reduced to either help walking and cycling or to provide outside space for shops and cafes.

"The additional footway space will create an improved environment in the heart of St Leonards which I hope will encourage more people to shop and dine on Magdalen Road, allowing our local traders to flourish.

"I appreciate it's a difficult time for businesses at the moment and we don't want to unnecessarily add to those problems, which is why the work has been timed to be carried out after the Christmas period."
Councillor Carol Whitton, the County Councillor for St David's & Haven Banks, said:

"The temporary traffic arrangements in Magdalen Road have made a real contribution to the community over the last few years. Reducing the use of cars has encouraged more people to take up cycling and walking and the unique village atmosphere has been strengthened.

"I look forward to the even greater benefits that the scheme will bring with a permanent replacement of the red and white plastic bollards, a new wider pavement area for pedestrians, and new street furniture and planting."