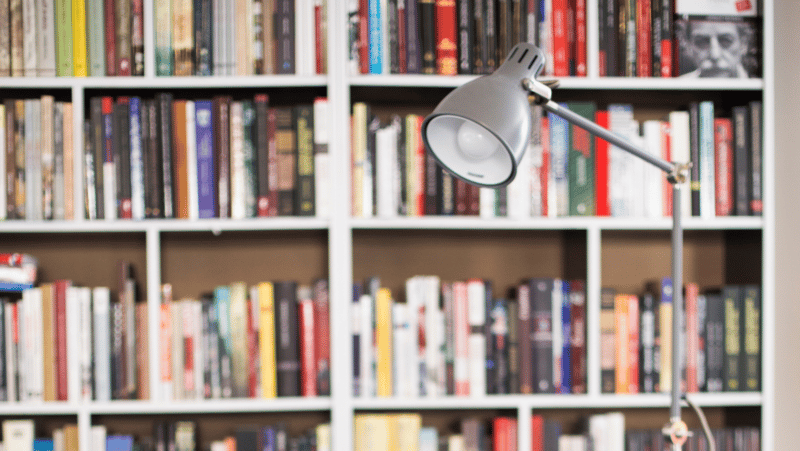 We've helped provide our libraries in Devon with natural sunlight lamps, to help boost visitors' mood and alleviate physical symptoms including tiredness.
The news lamps will be positioned near library seating in each of our libraries. They emit UV-free natural sunlight, which does not damage eyes or skin.
Colin Bray, Service Development Manager with Libraries Unlimited, which run libraries on our behalf, said:

"As the days grow darker and colder, many of us experience the winter blues. Some of us experience a more severe form of the blues called seasonal affective disorder (SAD) with symptoms such as sluggishness, hopelessness, fatigue and loss of appetite."
But exposure to sunlight helps by regulating hormones or neurotransmitters, such as melatonin and serotonin, in the brain, and helps combat those blues.
"The lights are just a small part of our much wider winter offering this year," said Colin.
They are encouraging people to use them as warm spaces this winter, especially in regards to rising costs of energy and household heating bills.
Some have opened community fridges, stocked with produce given by supermarkets, and some have community coat rails for people to donate warm clothing for others to have for free.
About the new lamps, our Cabinet Member responsible for libraries, Cllr Roger Croad, said:

"I'm pleased that we have been able to offer this service at no cost to residents. Libraries are the centre of our communities and as they played a vital role by bringing people together during the pandemic, they are doing so again during the cost of living crises by providing a safe haven.

"They are offering those who need it, safe warm space to take refuge and a number of other useful services, and these UV lamps are part of that."