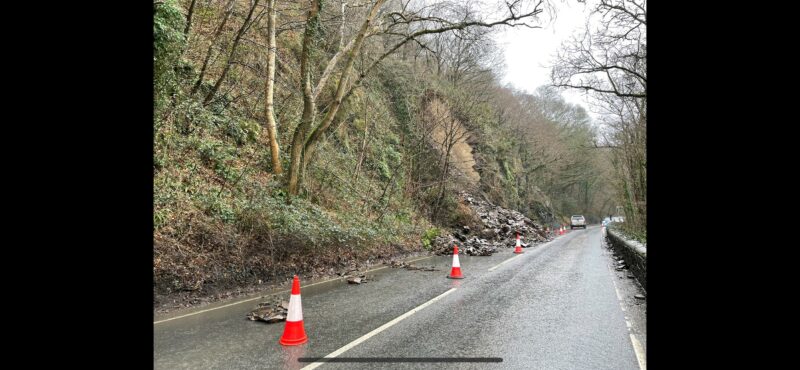 The A386 at Torrington is closed in both directions following a landslip, which has brought down rocks and debris onto the road.
Geotechnical experts have visited the site and are concerned about the amount of rock still on the high bank, but which has become unstable and may yet continue to fall onto the road.
The A386 is closed at Orford Mill, while highways and geotechnical engineers assess and make safe the area.
Diversions are in place.
A spokesman for Devon County Council said:  "It's too soon to say how long the road will remain closed, but clearly while there's potential risk of further landslips onto the road, it would be unsafe for the road to be open.  We'll continue to assess and address the safety issues, and we'll report progress as soon as we know more.

"The next step will be to undertake a close inspection of the upper part of the unstable rock face. This will require vegetation clearance and specialist roped access work, which were organising as soon as possible. Once this inspection is complete, we'll have a better understanding of the risk of further landslips, and can begin to develop plans to stabilise the rockface."