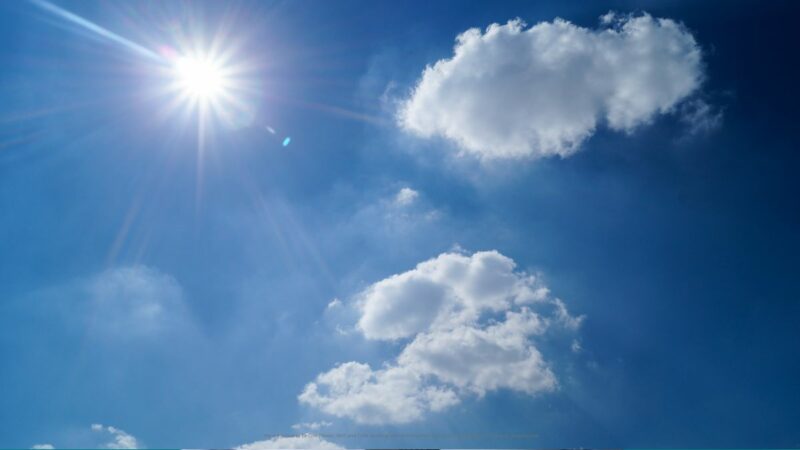 The UK Health Security Agency (UKHSA) and the Met Office have issued an amber alert in regions including the South West, as high temperatures exceeding 30 degrees centigrade in some areas are set to continue as we head to the weekend.
The alert is currently in place from 12 noon today (Tuesday 5 September) to 9pm on Sunday 10 September.
With these high temperatures, the UKHSA say that we may see an increase in risk to health for people aged over 65 or those with pre-existing health conditions, including respiratory and cardiovascular diseases.
Dr Agostinho Sousa, Head of Extreme Events and Health Protection at UKHSA, said:
"Many of us will welcome the hot weather for the coming days, but it is important to take sensible precautions while enjoying the sun and look out for those who are more vulnerable to the effects of heat.

"We advise you to check on older family members, friends, or neighbours and those with heart or lung conditions.

"Staying hydrated and keeping cool is crucial for everyone during hot weather, while enjoying the sun."
During periods of hot weather, the UKHSA advise people to:
Check on family, friends and neighbours
Know the symptoms of heat exhaustion and heatstroke
Stay out of the sun between 11am and 3pm
Exercise or walk your dog at cooler times of the day, such as in the morning or evening
Close windows and curtains in rooms which face the sun
Wear suitable clothing if going outside, including a hat and sunglasses, and apply sunscreen
Drink plenty of fluids and limit alcohol intake
Hot weather can also be a challenging time for our wildlife. The Woodland Trust published an article following last summer's heatwave about how we can all help wildlife during the hot weather. They recommend providing water in shallow bowls in the garden; leaving an area of the garden to grow wild; putting down moist foods for birds and badgers; and keeping ponds topped up. You can read their article online.