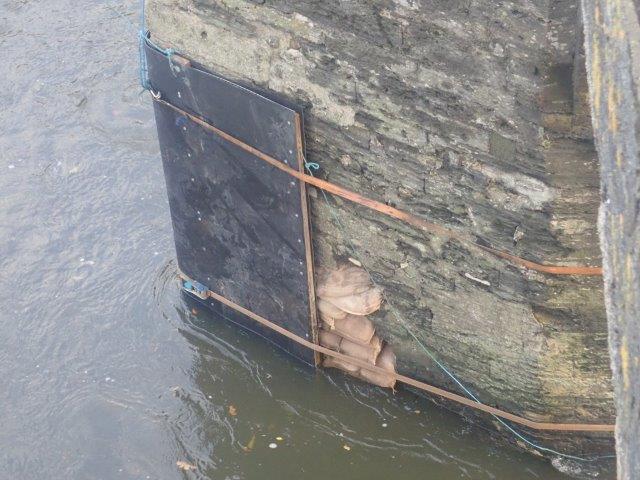 Work to temporarily repair one of the granite piers on Greystone Bridge, on the B3362 between Tavistock and Launceston, has been completed, and the road will reopen from 4pm today, Wednesday 17 November.
Our team had inspected the bridge and found a void towards the base of one of bridge's piers, likely to have been caused by debris washed down river.
The bridge's structure is good, but the temporary repair was necessary to prevent the void getting larger.
Additional supports have been added to the pier, and the exposed corner shielded from further damage.
We intend to return to make the permanent repair when river levels allow and permission to do the work is granted.