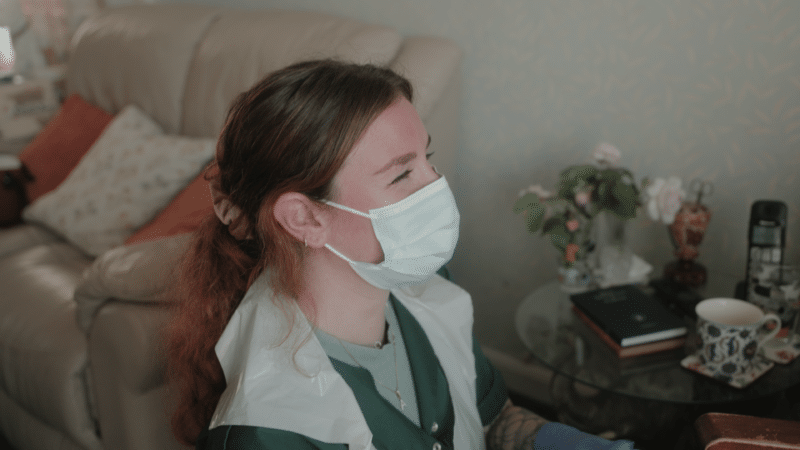 Frontline care workers say coronavirus is still having a major impact on their caring roles, with some saying that they do not yet consider themselves to be out of the pandemic response.
Members of Devon's Local Outbreak Engagement Board met this week, and its chair, Cllr John Hart, started by thanking all health and social care workers for their ongoing and tireless support.
But while the Board acknowledged that the number of positive cases of coronavirus in the county is now much lower than it was, the message from its members is that coronavirus is not over and will remain a threat while it's in our communities.
They heard how frontline staff in domiciliary and residential care, day services, supported living arrangements, as well as volunteers and others in local communities continue to be working exceptionally hard to keep people safe and well.
And they heard that some staff are finding it difficult to adjust in this period, between the pandemic as was and public life now, while coronavirus for them is still having a significant impact on their day to day working lives.
Steve Brown, Devon's Director of Public Health, warned:

"I know it's been said before, but we are really not out of the woods. Coronavirus will be with us for some time to come.

"What we hear from our own staff on the frontline is what many Devon residents will also be feeling right now.

"People who are more vulnerable to becoming really unwell with coronavirus are also finding the adjustment difficult – with restrictions gone, and not everyone choosing to wear face coverings or keeping social distance. It's an anxious time still for many.

"Although we are all learning to live with coronavirus, it hasn't gone away, and people should continue to be mindful and respect those who still feel vulnerable."
Members of the outbreak management board applauded the ongoing work of the thousands of care workers across the county.
Cllr Hart, who chaired the meeting, said:

"I, and the rest of the Local Outbreak Management Board, want to thank the Devon public for continuing to take up their vaccines.

"We also want to give a huge thank you to all those health and social care workers, backed by local communities and volunteers, who continue to look out for vulnerable people, and who have worked – and are still working – so hard, for so long, to keep everyone, especially the most vulnerable, safe and well."
Speaking afterwards, Devon County Council's Cabinet Member responsible for adult social care, Councillor James McInnes, also thanked care workers.
"It is a privilege to have supported people through the toughest of times and how rewarding it is to see what a difference social care workers are continuing to make."