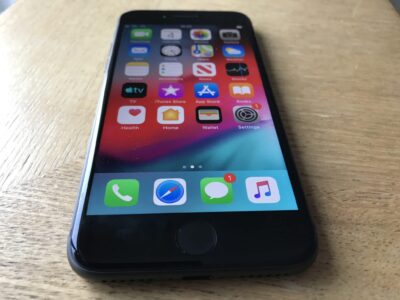 A scheme to improve mobile phone coverage in rural parts of Devon and Somerset is being expanded.
Connecting Devon and Somerset (CDS) has announced that its Mobile Boost Programme, which aims to upgrade indoor 4G coverage in "not-spot" areas, now includes a greater choice of equipment.
The initiative, which is being funded through the Heart of the South West Local Enterprise Partnership's (HotSWLEP) Growth Deal, aims to improve the quality of mobile phone calls and connectivity. It's targeting small businesses and households in rural communities who currently have inadequate coverage, or have access to only one provider and are currently struggling with connectivity.
Businesses and households can apply for a voucher of up to £1,200 towards the cost of a mobile signal booster from a registered supplier. The value of the voucher will be dependent on the type of technology most suitable for the premises.
There are now three options of equipment available – these are a 4G booster and two models of "signal repeaters" which repeat the outdoor signal indoors. Suppliers will be able to advise on the most appropriate option.
Businesses and residents applying through the scheme will be required to make a contribution to cover the cost of installation. Depending on the option chosen, this will range from a one-off fee from around £200 to a monthly fee for a SIM card (averaging around £30 a month).
Councillor Rufus Gilbert, Devon County Council Cabinet Member for Economy and Skills, said

"It's excellent news that businesses and residents applying through this scheme can now benefit from a wider choice of options to suit their premises. For anyone living or working in an area with connectivity, the mobile booster scheme could make a massive difference and they only have to pay for the cost of installation."
Councillor David Hall, Somerset County Council Cabinet Member for Economic Development, Planning and Community Infrastructure, said

"Expanding the range of equipment that can be offered through the scheme will ensure that residents and businesses receive the best solution available for where they are. Hopefully, people in areas that lack adequate 4G coverage will take advantage of this scheme to enable them to receive an improved service at a fraction of what it would cost them without the help of the scheme voucher."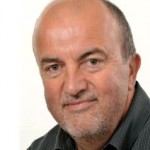 Karl Tucker, Chair of the Heart of the South West LEP, said
"We are pleased that the Heart of the SW LEP has been able to support this project through Growth Deal funding. The Growth Deal programme aims to fund strategic infrastructure projects that will help stimulate economic growth and increase productivity. The extension and introduction of the 'Mobile Booster' scheme across more rural areas is welcome news for small businesses and residents in Devon and Somerset, and will help meet increased demand for fast, reliable connectivity."
Businesses and residents applying through the scheme need to complete a form self-certifying that they cannot receive an adequate indoor 4G mobile signal. Applicants will be emailed a voucher code which can be used with one of the registered scheme suppliers.
It is down to the applicant to research which of the suppliers can install in their area, contacting the supplier directly to redeem the voucher and arranging to have the equipment installed at their premises.
For a list of registered suppliers and an application form, visit the Mobile Boost Scheme page on the CDS website.