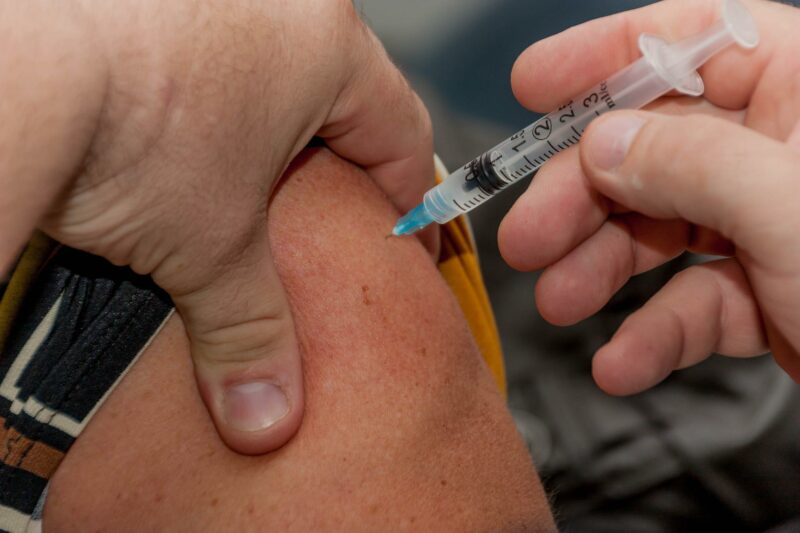 Office for National Statistics (ONS) data suggest that around 1.7 million people in the UK were estimated to have coronavirus in the week ending 18 June, an increase of 23 per cent in one week.
In Devon, the ONS data is showing a continuing rise in the number of people in hospital with coronavirus, and a rise in positive cases overall.
Steve Brown, Director of Public Health Devon says:

"We are seeing a gradual climb again in the number of people in Devon reporting a positive coronavirus test. However, with fewer people testing, the actual numbers of people with the virus is likely to be higher than is reported – the ONS data for Devon suggests that around one in every 45 people in Devon currently have coronavirus."
The increase is being attributed to the new faster-spreading BA.4 and BA.5 subvariants of Omicron, which now constitute more than half of new infections in England, and more people mixing socially.
"We're not back to the community infection rates we were seeing in the Spring," says Steve Brown, "but we are seeing more cases in the community, which translates to increase cases in care homes and workplaces.

"While the new subvariants are more transmissible, it is not having the same health impact. So while we are seeing a slight increase in the number of people in hospital with COVID-19, we are not seeing an increase in those patients in High Dependency Units.

"Coronavirus will remain with us in our communities. It has not gone away, as the rising case data demonstrates.

"The national advice has not changed. If you have symptoms of a respiratory infection, such as COVID-19, and you have a high temperature or do not feel well, try to stay at home and avoid contact with others.

"Face coverings are no longer mandatory in health settings, such as GP surgeries or hospitals, but there are situations where I would ask people to consider wearing them. For example when visiting the GP or hospital, where you are more likely to be in contact with vulnerable people.

"Keep up with your vaccinations. The government's Spring booster vaccinations are still available for the moment, and there will be vaccination clinics available over the summer. An Autumn booster for vulnerable groups will also become available.

"Testing is no longer expected for most people – although it is required for people who are clinically vulnerable in order to access other treatments. However, if people still have any tests, I would suggest that they could use them ahead of situations where they know they'll be in close contact with vulnerable people.

"And simple hand hygiene is also still important, not just to protect from coronavirus, but also for fighting other infectious illnesses. It's a simple precaution, but still effective."