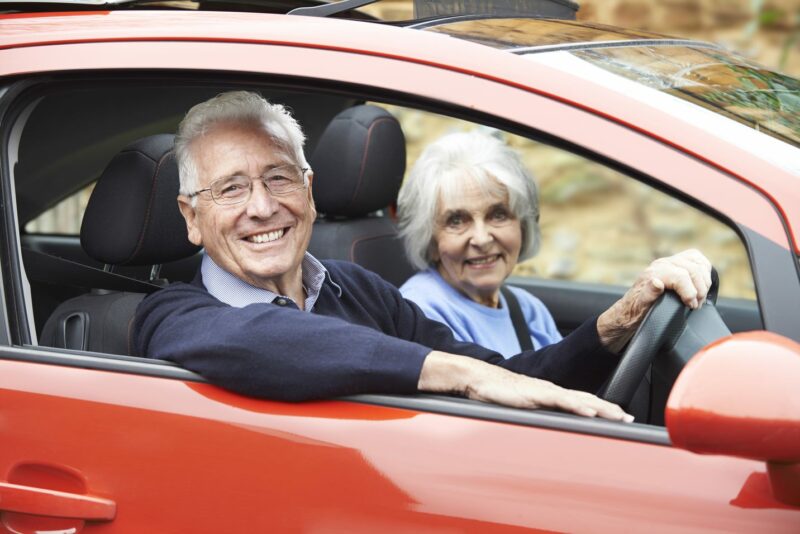 A series of innovative transport schemes are being introduced in Devon to help reduce loneliness after it was announced that we have been awarded just under £494,000 from the Department for Transport (DfT) today (Monday 23 May).
It is one of only 12 projects across the country to have successfully bid for Tackling Loneliness with Transport (TLwT) funding, and we are the only County Council to have been chosen out of more than 200 applicants.
Devon's pilot project involves a variety of support aimed at reducing loneliness in over-55's and young people aged 16-24.
We will be working with Devon Communities Together, Devon & Cornwall Rail Partnership, One Northern Devon and WestBank Community Health and Care to deliver the initiative. The project includes:
the use of travel trainers who will provide support to help passengers gain confidence in using public transport, understanding timetables, and buying tickets or using travel passes, in order to encourage increased independent travel;
introducing a travel buddy system and developing on board support from staff/volunteers. This builds on the successful trial of the "Chatty Bus" services in the Exeter to Exmouth area to encourage sociable travel and help people to switch to public transport from the car for some journeys;
working with public and community transport operators on driver training initiatives to help improve the journey for passengers;
launching a community grants fund and focussing on 'cold spots' in the county with limited or no public transport services;
targeting young people with a community rail project in Okehampton and a Try the Train initiative on the Waterloo line between Exeter and Axminster in East Devon. Devon & Cornwall Rail Partnership has previously trialled community projects on branch line trains to engage with local communities. These ideas will be further developed through this pilot and community rail ambassadors will be appointed to make the railway accessible to all, especially helping individuals overcome the barrier of limited confidence.
Councillor Andrea Davis, Cabinet Member for Climate Change, Environment and Transport, said:

"Loneliness is unfortunately something that can affect us all and is all too prevalent in society today. This funding will enable us to roll out a number of innovative schemes that will provide targeted support across Devon. Our pilot programme is designed to help combat loneliness in Devon through transport opportunities, and try to make life a little brighter for residents.

"Transport is often forgotten about when implementing new ideas or programmes to help people, and it's sometimes also seen as a barrier to participation. We believe our initiatives will help our target audiences of the elderly and young adults, and also reach deeper into communities to help identify those who really need support."
Devon Communities Together will be recruiting travel trainers and we will be developing training and resources, based on its own experience of travel training for Devon students.
Nora Corkery, Chief Executive of independent charity Devon Communities Together (DCT), commented:
"As Devon's Rural Community Council, DCT has been working for many years to support communities with issues around loneliness and social isolation, as well as access to local public transport – all of which can present huge challenges for our rural communities. We're delighted to be working with Devon County Council on this exciting new programme. We are looking forward to working together with communities and helping to create positive change for local people."
Minister Baroness Vere said:
"Loneliness affects millions of people across the UK. Transport can help us solve this problem by connecting us to people, places and experiences. This is a great opportunity to improve future transport schemes and shape the national conversation on loneliness. We will continue to work closely with transport providers and community groups to build an inclusive and accessible transport network."
The DfT has allocated nearly £5 million to 12 organisations across England to support projects targeted at groups who are most at risk of loneliness including people living in rural areas, the elderly or those with a physical and mental health condition.
The projects will be evaluated to help inform future transport policies and interventions which can help to reduce loneliness.