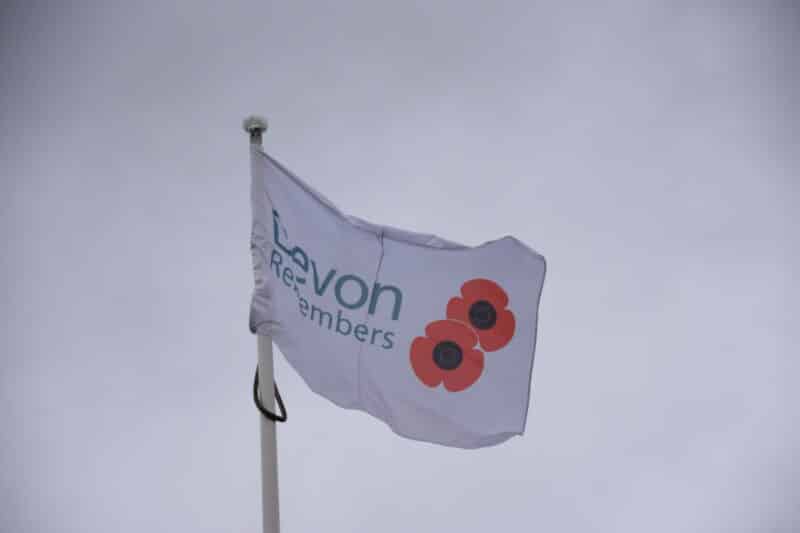 Councillor Roger Croad, Devon County Council's Cabinet Member responsible for the Armed Forces, raised the Devon Remembers flag to commemorate Armistice Day.
Shortly before 11am, in the grounds at County Hall, Exeter, Councillors and staff gathered to mark the occasion.
"At the eleventh hour of the eleventh day of the eleventh month, the guns fell silent on the Western Front, bringing the First World War to an end.

"Our national and Commonwealth has recalled that moment through our Armistice and Remembrance events down the decades. Decades during which the men and women of our Armed Services have continued to make the ultimate sacrifice.

"And so, we stand here today to remember lives sacrificed in the service of our country, and those traumatised and injured in conflict.

"May we have such a devotion to justice and freedom that the heroism of all who fought, and still fight, may continue to be remembered in a world of peace."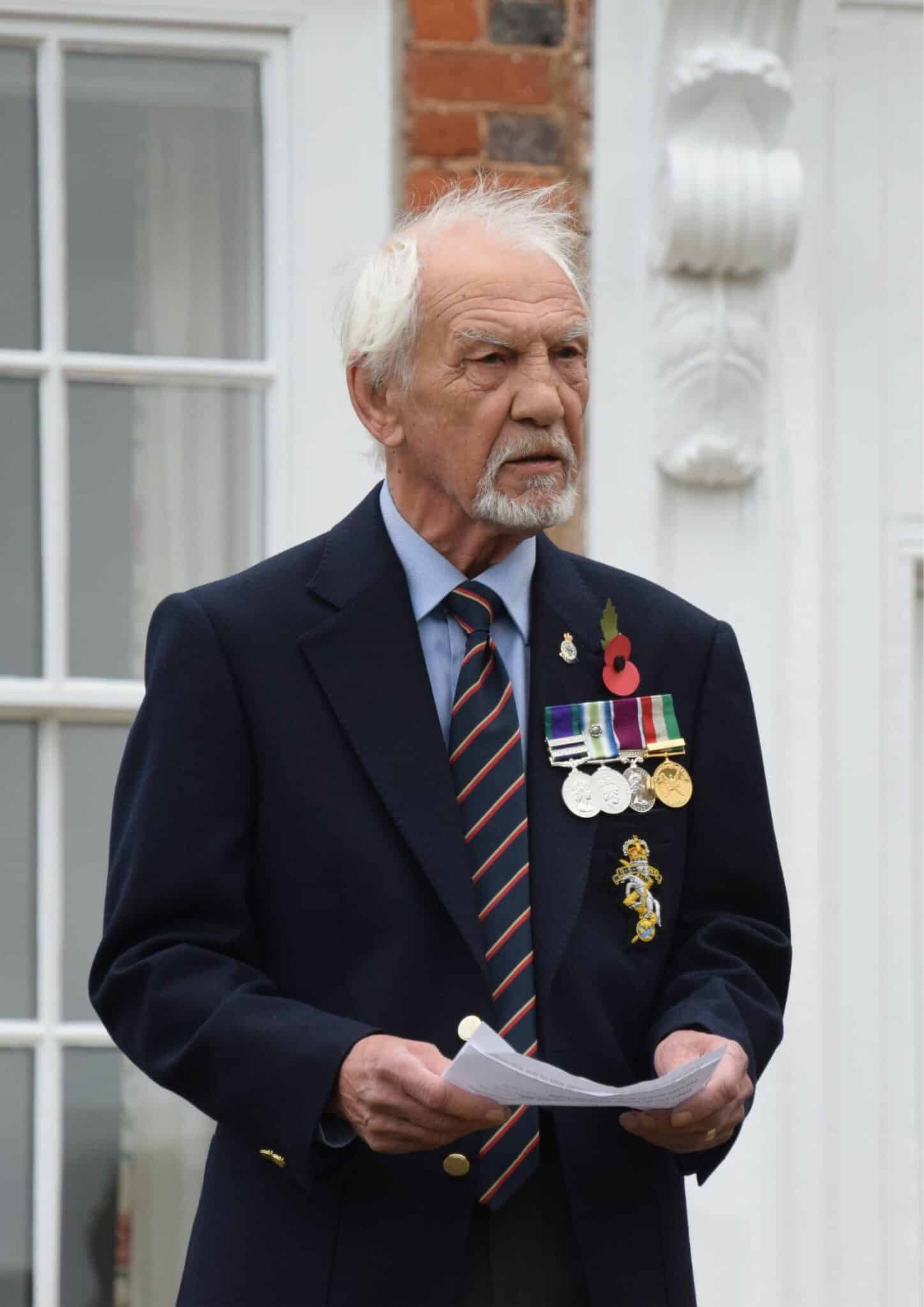 Armistice Day is also a time to reflect on the sacrifices made by our Armed Services personnel in the Second World War, and in more recent conflicts around the world, including the Falklands war, which marks its 40th anniversary this year.
Councillor Croad, a veteran of that war, then led today's exhortation.
"They shall grow not old as we that are left grow old. Age shall not weary them, nor the years condemn. At the going down of the sun and in the morning. We will remember them."
His words were followed by the raising of the Devon Remembers flag, before a bugler from the Salamanca Band of The Rifles played the Last Post and were followed by the two-minute silence.