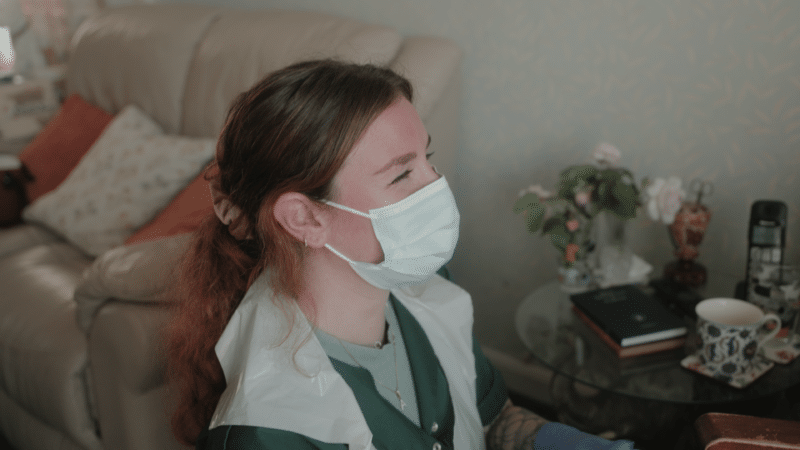 Devon County Council wants to help shape a stronger, more resilient, more rewarding social care sector, not just here, but right across the country.
That's the bold ambition and purpose of an Appreciative Inquiry – a conference that will bring together leading national and local figures with care workers and providers – to discuss adult social care, to be hosted by the council next Friday, (3rd December).
The Inquiry is to celebrate the incredible work being done by the 30,000 care workers in Devon who support vulnerable people and promote their independence on a daily basis. But also to raise awareness of the acute challenges now faced by the industry, and identify recommendations that will help secure and improve its future, and realise its full potential.
Devon currently does not have enough care workers to meet demand, with 2,000 social care job vacancies currently waiting to be filled.
Care providers are finding it increasingly difficult to meet all the demand. Some are even handing back cases to the local council because they are unable to fulfill them. People are having to wait longer for care, and those already receiving it are seeing changes to their home visits because care providers are having to juggle their increasing caseloads.
With such a depleted workforce, it's the most serious situation that the social care sector in Devon has seen.
The council says that in order to make change, things need to happen quickly, and adult social care needs to be recognised as the rewarding, fulfilling and professional career path that it is.
Despite the challenges, talk to care workers, and many will tell you that it's one of the most rewarding jobs available. Their employers say it can be a career for life, with a lot of variety and scope for development as well as training and progression opportunities.
So how could it be better?
That's the question that Devon County Council and partners, locally and nationally, will be asking at an Appreciative Inquiry into adult social care on Friday 3 December.
Health and social care leaders from across the UK, care workers, care providers, local political leaders and more, will hear the first-hand experiences of care workers on the frontline, and their employers, who deliver care into people's homes and in residential and other community settings.
They will hear from GPs, hospital leaders and people in the community and voluntary sector, about the crucial role that care workers provide.
They will also hear what's being done to support the sector in Devon, and be asked, 'how can it be better?'
Cllr James McInnes, Cabinet Member responsible for adult social care, said:

"By highlighting the issues, and hearing the experiences directly from front-line care workers and their employers, we want this event to be a catalyst for change.

"We want people to see careers in social care being an attractive opportunity, one that is recognised and valued as much as working for the NHS.

"But for social care to be seen as an equal partner, there needs to be change, beyond just the immediate health and care sector.  Our economic prosperity and well-being as a country depends on a thriving social care workforce, and we should see it in that context."
The County Council has led a very successful Proud to Care recruitment campaign for a long time, attracting thousands of people over the years to work in vital social care roles.
They now provide free social care training and college courses to encourage people into the sector. And last year, the council became one of the highest funding councils in the country, increasing its funds to the care sector so that care providers can increase their care workers' pay, including for travel time between home visits, and provide better training and greater career prospects.
"We can do so much locally, but the social care sector needs more," said James McInnes.

"We want this Appreciative Inquiry to lead to action and help to influence change. We want it to drive forward urgently needed improvement within the care sector.

"We will be seeking the support of our MPs to champion for change and to lead Devon's call for a re-energised adult care sector with greater government investment.

"We will use this Inquiry to help build a more sustainable health and care service, that places greater value on social care, and that promotes high esteem within its workforce.

"And as the government prepares to launch its White Paper on the future of adult social care, we want this Inquiry to inform both local and national thinking now, to help support this most vital workforce."
The Appreciative Inquiry will be live-streamed on Friday 3 December from 9:30am. To join the event, and to learn more about the challenges facing adult social care in Devon and share your view, visit our Appreciative Inquiry EventBrite page to register your interest to watch.